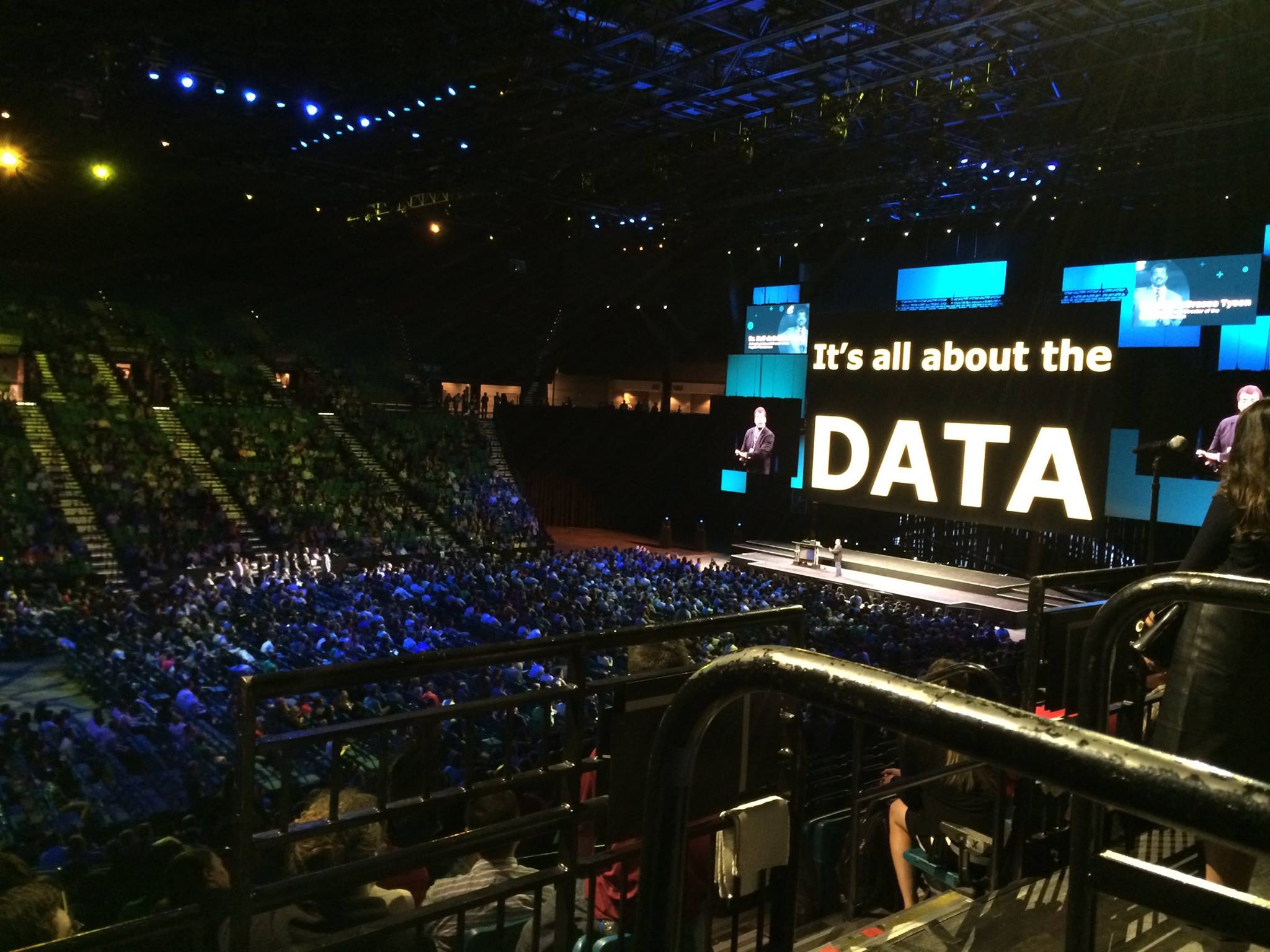 Above: The keynote for last year's Tableau Conference. Expect another landmark year!
The 2016 Tableau Conference (TC16) in Austin brings together customers, partners and data enthusiasts from around the globe to discuss, connect and learn about data analytics. TC16 features more than 400 sessions, 100 hands-on training labs, inspiring keynotes and appointments with Tableau experts. People from nearly every industry, including education, energy, banking, food and beverage, government, healthcare, manufacturing, non-profit and retail share their data successes.
As Tableau's 2015 VAR, Training and Professional Services Partner of the Year, you know that InterWorks will be pulling out all the stops to prepare for this year's monumental conference. Here's how:
The Return of Our Bustling Booth
The InterWorks booth is ALWAYS hopping at the Tableau Conference, and this year we're bringing more of the same goodness for conference attendees. We're bringing our usual small army of consultants and trainers who will be standing by to talk all things Tableau – whether you're looking for industry know-how or looking for the perfect consultant to come help your organization! On that subject, you might very well get the chance to meet the author of Tableau Your Data! Dan Murray! Dan is notoriously friendly and loves talking shop.
Dan isn't the only notable person you can meet at our booth. Tableau Zen Master Robert Rouse, Tableau Community Ambassador Derrick Austin and Alteryx Ace Michael Treadwell will also be hanging around the InterWorks booth. That's a lot of data star power! Or, maybe you just Want to connect with your favorite InterWorks consultant or trainer. Our point is that you have options.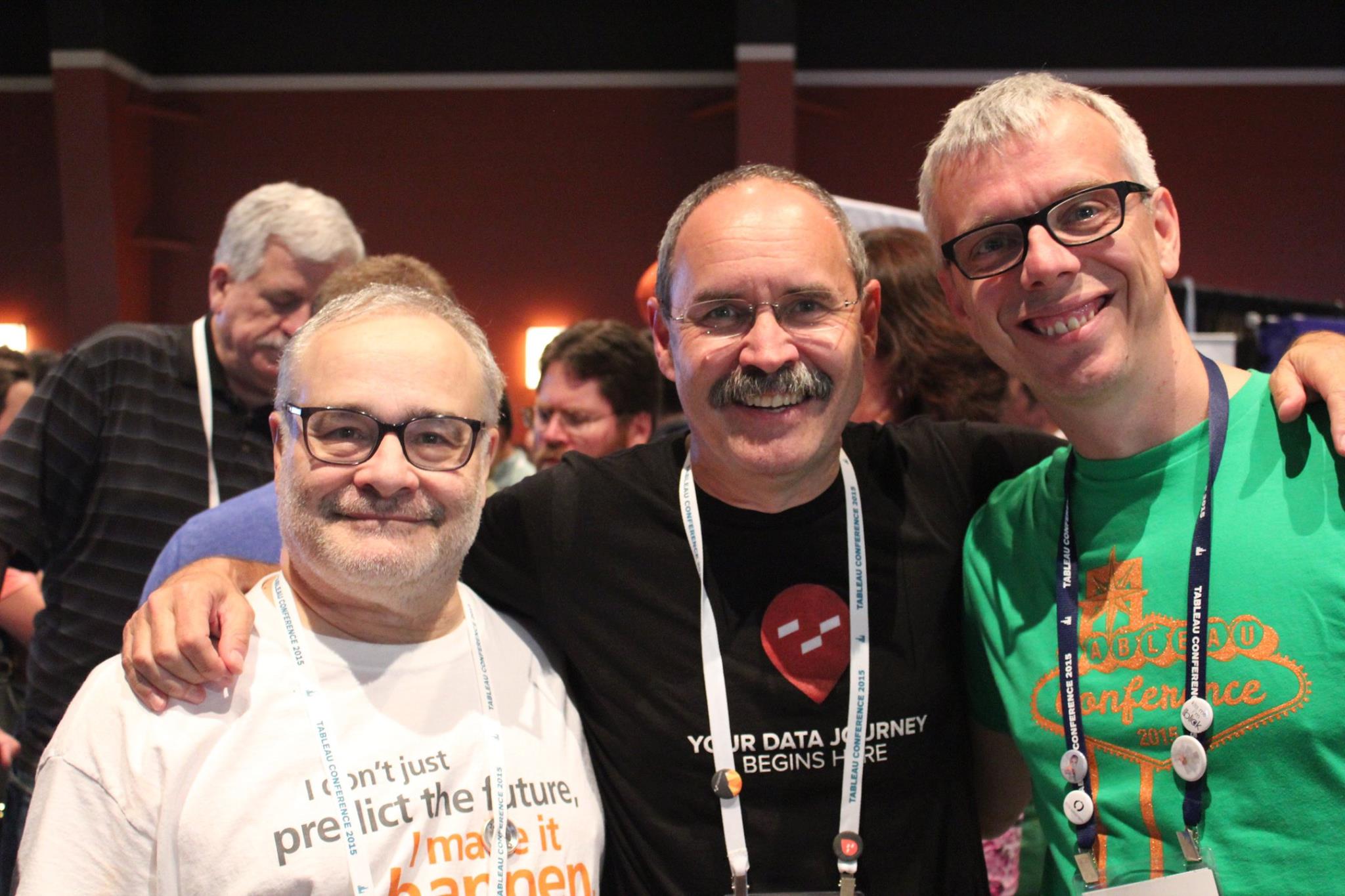 Above: (Left to right) Michael Cristiani, Dan Murray and Andy Cotgreave at the InterWorks booth.
On top of all that, we're bringing our acclaimed Power Tools for Tableau with us yet again. If you swing by the booth, you can try them out for yourself! We have a special addition in store for you this year that you'll definitely want to check out, more on that later.
Finally, it's no mystery that InterWorks always produces some next-level swag and always has some sort of giveaway. If you're looking to impress others down the data runway, you know we've got you covered.
Sponsored Sessions of Seismic Proportions
The InterWorks booth isn't the only center of attention for us at TC16. We've got some pretty epic sessions that you won't want to miss:
InterWorks Introduces the Tableau Server Champions Club
In this hand-on workshop, we bring you face to face with a panel of InterWorks' brightest Tableau Server experts. From performance issues to deployment management, they've seen it all and aim to equip you with the knowledge you need to champion Tableau Server in your organization. 
Engage and Empower at InterWorks: Enable Your Best and Brightest to Answer Their Own Questions
This session, led by InterWorks' Mat Hughes, focuses on empowering your entire organizations through the development of a successful Tableau Center of Excellence. Mat will discuss all the functional pieces of such a CoE and share strategies for widespread adoption, data governance, scalability and performance.
Dragging and Dropping the Barriers to Innovation: How Data and Analytics Impact Google's Global Patent Strategy
This one's a whopper! In this special customer session, the Google Patents Team and former InterWorks consultant Ashley Eadon will discuss how they actively remove barriers to innovation and defend against intellectual property attacks through data analytics. Come see what key role Tableau plays in this mix.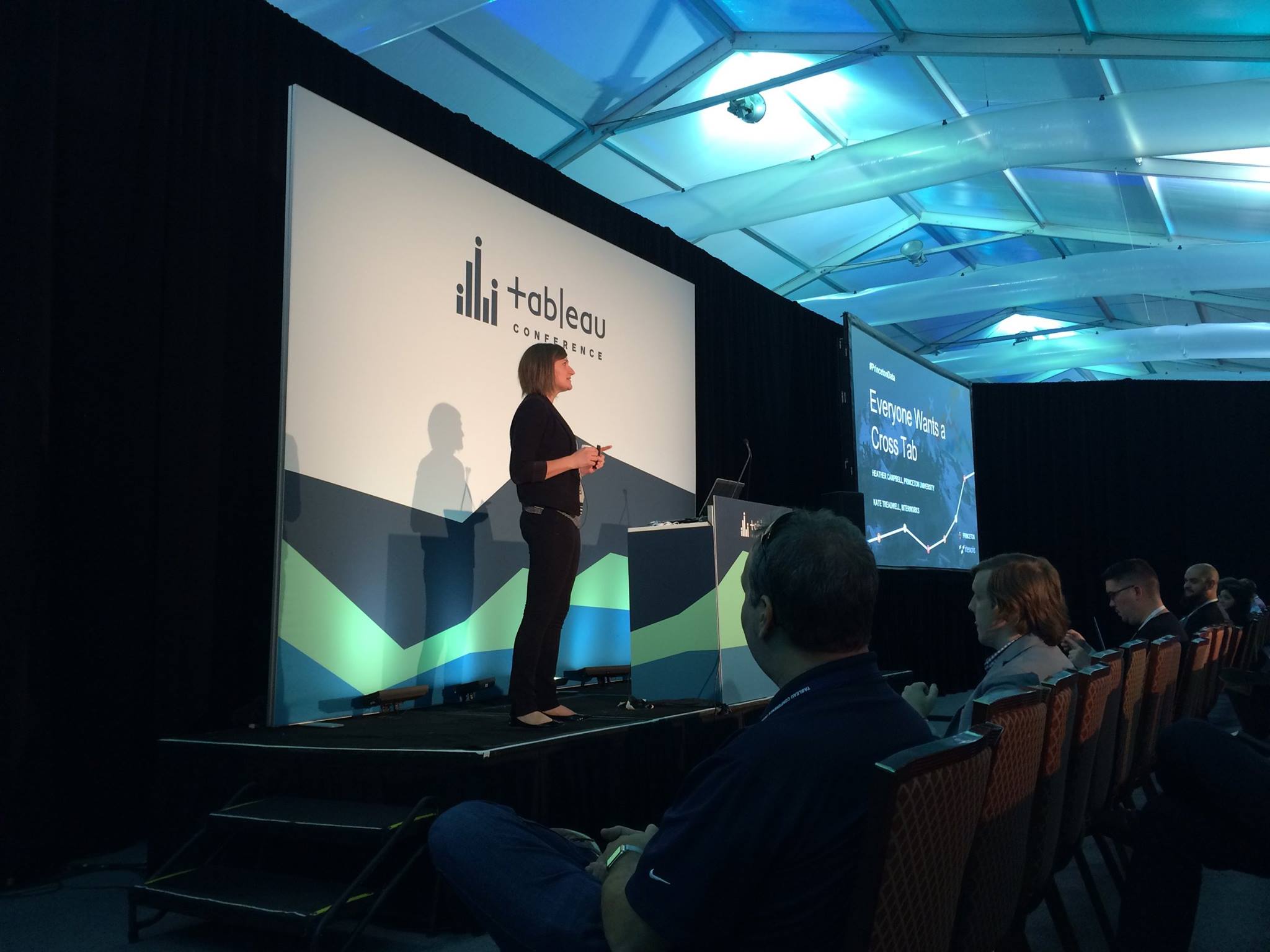 Above: InterWorks' Kate Treadwell presenting at TC15.
See You There!
It's hard to do all we do justice in one blog post, so you'll just have to find us at the conference to discover all the awesomeness we're bringing along. If you'd rather talk to us now or can't make it the conference, you can always drop us a line!