The wait is over for European Tableau fans! InterWorks plans to bring the "Tableau Your Data!" tour to Europe this July. With the U.S. tour winding down and incredible interest from the European Tableau faithful, InterWorks sets their sights on a new continent.
Book author and InterWorks' Director of Business Intelligence Services, Dan Murray, will speak at Tableau user groups in select European cities. The tour spans eight unique nations, giving Tableau users throughout Europe ample opportunity to meet with a leading authority in data visualization. The tour kicks off in London on July 9 following Murray's presentation at the Tableau Conference on Tour.
Key subjects covered by Murray during tour events include:
His first Tableau project, and what he learned
Getting your organization to buy into Tableau
Successful Tableau deployment strategies and tactics
Building effective dashboards
Dealing with the "data flood"
After each speech, attendees can ask Murray any questions they may have about "Tableau Your Data!" or Tableau in general. InterWorks will also give away a few free copies of "Tableau Your Data!" at each event.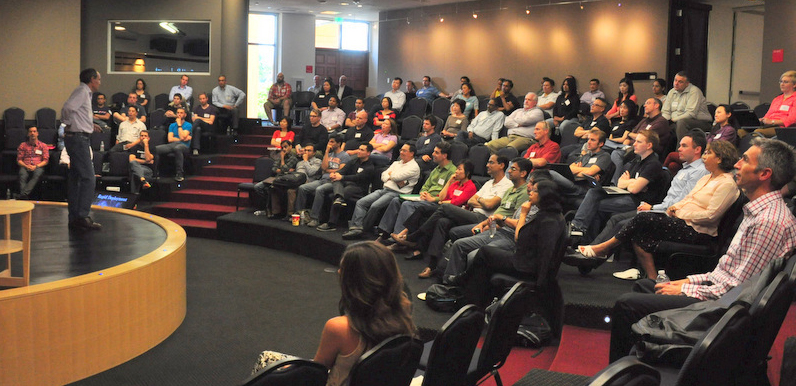 Above: Dan Murray speaking at the San Francisco Bay Area TUG.
Listed below are our current European tour dates. To learn more about each event, head to the InterWorks EU Events page. Check back for updates.
| | | |
| --- | --- | --- |
| London, United Kingdom | July 9 | The Brewery |
| Dublin, Republic of Ireland | July 10 | AON |
| Manchester, United Kingdom | July 11 | Atria Buildings |
| Amsterdam, Netherlands | July 14 | Radisson Blu Hotel |
| Oslo, Norway | July 15 | Radisson Blu Plaza Hotel |
| Munich, Germany | July 16 | LMU |
| Zurich, Switzerland | July 17 | Zurich Marriott Hotel |
| Antwerp, Belgium | July 18 | Delaware Consulting |
| Paris, France | July 21 | Criteo |
| London, United Kingdom | July 22 | TBD |
About Dan Murray
Based out of Atlanta, GA, Murray serves as Director of Business Intelligence Services for IT and data consulting firm, InterWorks. He holds over 30 years of business experience in key roles such as CFO, CIO, COO, VP of Planning and VP of Operations. Murray maintains a reputation as a leader in the fields of data visualization and business intelligence, particularly within the Tableau community. He helped create the first Tableau User Group in the U.S., in addition to founding several others.
About InterWorks
InterWorks is a full-service, IT consulting firm specializing in data-driven business solutions. As the first Tableau Gold Partner and Tableau's 2013 North American Partner of the Year, InterWorks boasts one of the largest and most talented teams of Tableau consultants in the world. InterWorks pairs Tableau expertise with the added benefit of being a comprehensive IT services provider. These competencies, combined with years of multi-industry experience, equips InterWorks with the tools needed to meet any data challenge today.