Are you curious about moving your Tableau or data platforms to the cloud? Join us for an in-depth webinar covering the key cloud deployment data points.
What You'll Learn
The session discusses cloud migration strategies for data platforms, a deep dive into Cloud Data warehouses and a hands-on demo of Snowflake.
Featured Speakers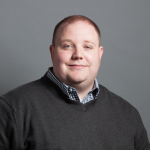 Mat Hughes
As an InterWorks solutions architect, Mat has an extensive background in data visualization, Tableau development and Tableau Server. He has a significant experience in the design and implementation of analytics COEs to support a broad range of end users and business groups.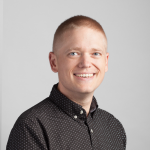 Brian Bickell
Brian is InterWorks' very own database expert. He has extensive Tableau experience across a variety of industries, including a deep knowledge of Tableau Server scalability. He architects and implements analytics strategies for the largest and most notable InterWorks clients, including many Fortune 500 companies.
Register