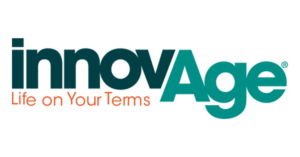 InnovAge is a senior care provider committed to helping individuals live life on their terms by enabling them to age in peace in their own homes and communities safely and comfortably.
Technologies Used:
Services Used:
InnovAge is a senior care provider committed to helping individuals live life on their terms by enabling them to age in peace in their own homes and communities safely and comfortably. They achieve this through PACE – a Program of All-Inclusive Care for the Elderly. Supporting seniors in Colorado, California, New Mexico, Pennsylvania and Virginia, they are the largest provider of PACE in the United States.
Growing Company, Growing Data
With a mission to provide excellent care and community for as many seniors as possible, InnovAge charters themselves as a growth-forward company. Though their footprint is already considerable, they are actively acquiring new care centers each year. As they have grown, so has the amount of data they generate.
Growing data volume is only one byproduct of expansion. Given the scope of InnovAge's network and variety among their care centers, data from each center often comes in different shapes and sizes. While steadily acquiring new centers, InnovAge noticed that integrating new data sources into something that could be analyzed on a macro level grew more challenging. Even minor inconsistencies within a single field could have a snowball effect.
Prioritizing their goal of unifying this data for more effective analysis, InnovAge knew they needed a better way to store and prepare their data. With this foundation in place and the data readily accessible, report builders could provide more insights for the business side of the organization. Of course, choosing the right data stack to make this possible was no easy task.
"At the end of the day, we're trying to produce a robust data warehouse that spans across all of our participant touchpoints, both in our centers and at external providers, and get it in a way that's understandable for end users to interact with using a tool like Tableau."

– Greg Jensen, Director of Reporting and Analytics, InnovAge
Planning the Right Foundation with InterWorks
The first step in retooling any data environment is considering all the available options. Led by InnovAge Director of Reporting and Analytics, Greg Jensen, the InnovAge team evaluated multiple different stacks and fielded several proposals from a variety of data consultancies. After seeing options ranging from "lift and shift" with Microsoft Azure to Data Vault combined with cloud-based data warehousing in Snowflake, they felt the latter option was best for their needs.
The next step was then finding the right data consultancy to help them. They sought a partner with deep knowledge of Data Vault and Snowflake, a holistic understanding of the surrounding environment and, most importantly, a great degree of trust. Many partners came back with impressive proposals, but InterWorks caught Greg's eye for a few reasons.
New Architecture Plan
Establishing Snowflake
Implementing Data Vault architecture
Finding the right data consultancy
Having worked with InterWorks at a previous employer, Greg was familiar with the quality of InterWorks' data consulting. Perhaps the biggest advantage was that InterWorks' data expertise didn't stop at Data Vault and Snowflake but went further into the data presentation layer. That ability to understand data pipelines, data warehousing, data integration and analytics was exactly what InnovAge was looking for in a partner. InterWorks having team members located within commuting distance of their Denver HQ was also a bonus.
Even before signing a contract, InterWorks Data Engineer Karl Young was working with Greg Jensen and the InnovAge team on confirming whether Data Vault and Snowflake were the right anchor points for their data stack. Though Data Vault and Snowflake aren't common among healthcare providers yet, they determined this solution was indeed the best possible way forward, especially given InnovAge's active growth strategy. With those two technologies determined, they could then build the appropriate surrounding infrastructure.
"We were impressed with the proposal that InterWorks put together. It seemed like they really understood our business and what we were trying to do."

– Greg Jensen, Director of Reporting and Analytics, InnovAge
Building the InnovAge Data Stack
The InnovAge data stack all starts with the actual data generated from InnovAge participant centers. This data is captured in several different systems, but the two biggest are their electronic medical records system (EMR) and Census Tracker application. Like all EMRs, InnovAge's tracks critical patient information and health records. They use the same EMR in most states, but each state must legally have its own instance. Conversely, the Census Tracker is a global application used by participant centers. This application records enrollment dates, as well as additional demographic information about InnovAge participants, and serves as the hub for InnovAge's data analysis efforts. Because of that significance, the Census Tracker was a great place to start in terms of data source integration.
The data from their Census Tracker application lives on a critical, on-premises SQL Server database, so the first step involves using Fivetran to incrementally pull that data and stage it in the cloud-based Snowflake database (hosted, in this case, on Microsoft Azure). The reasoning behind this method was that it allows data to be accessed from InnovAge's production database without impacting front-end applications that are using the same database. The impact is minimized by Fivetran's use of the Change Tracking logfiles of SQL Server, providing a simple environment to do the job.
Key Benefits
Scalability and potential for growth with Snowflake
Automation of manual ETL processes with Matillion
Improved data structure with Data Vault
Greater speed to data for Tableau report builders
With the data changes staged in Snowflake, InnovAge was able to take advantage of some key benefits that aligned with their vision. A powerful SQL engine, affordable storage and overall ease of use certainly factored into that vision, but it was Snowflake's scalability that was the real difference-maker. Given that Snowflake is designed to rapidly scale up or down at will, InnovAge no longer has to worry about whether or not they have enough resources to integrate new data sources as they emerge. That runway for future growth is invaluable considering their active growth strategy.
The next piece of their stack is their data transformation and scheduling layer. What once required manual ETL processes has since been streamlined and automated with Matillion. Karl built out a number of workflows that allow InnovAge to freely move and mesh their data into a Data Vault structure. Once in that structure, the data can then be brought into Tableau Desktop. That's where the analysis magic happens, and insights are revealed in the form of engaging Tableau dashboards.
Immediate Data Discoveries
A lot has been achieved in implementing InnovAge's new stack, but like all data projects, there's always a new frontier to explore. Still, the amount of work InnovAge and Karl have achieved to date is impressive. Most notably, they've discovered quite a few insights around their data quality and the efficiency of their data environment as a whole. Thanks to Data Vault, they're able to identify data inconsistencies faster and with greater scope. That means faster resolution of those inconsistencies as they appear. Meanwhile, Snowflake and Matillion have vastly improved data source integration and transformation.
Though they are still integrating new data sources into their environment, this new foundation provides a level of clarity and efficiency that will set InnovAge up for long-term success. Having all their data in one place is no doubt the biggest benefit, but increased speed to data is also massively impactful to InnovAge's Tableau report builders. With the right foundation in place, Greg and his team can now delve into new opportunities involving advanced statistical analysis and data science. That all goes back to investing in the right solutions, partner and plan early on. Thanks to that foresight, along with some smart work from them and the InterWorks team, InnovAge's analytics practice has taken a quantum leap forward. That translates to better insights for the business and, more importantly, better care for InnovAge participants.
"I don't feel like we would be where are today if it wasn't for InterWorks and, specifically, Karl. We could have a myriad of other consultants doing this, but it's hard for me to envision having the collaborative personal interactions we've had with anyone else. The reality is that Karl is part of our team. I have zero regrets about the path we've taken."

– Greg Jensen, Director of Reporting and Analytics, InnovAge