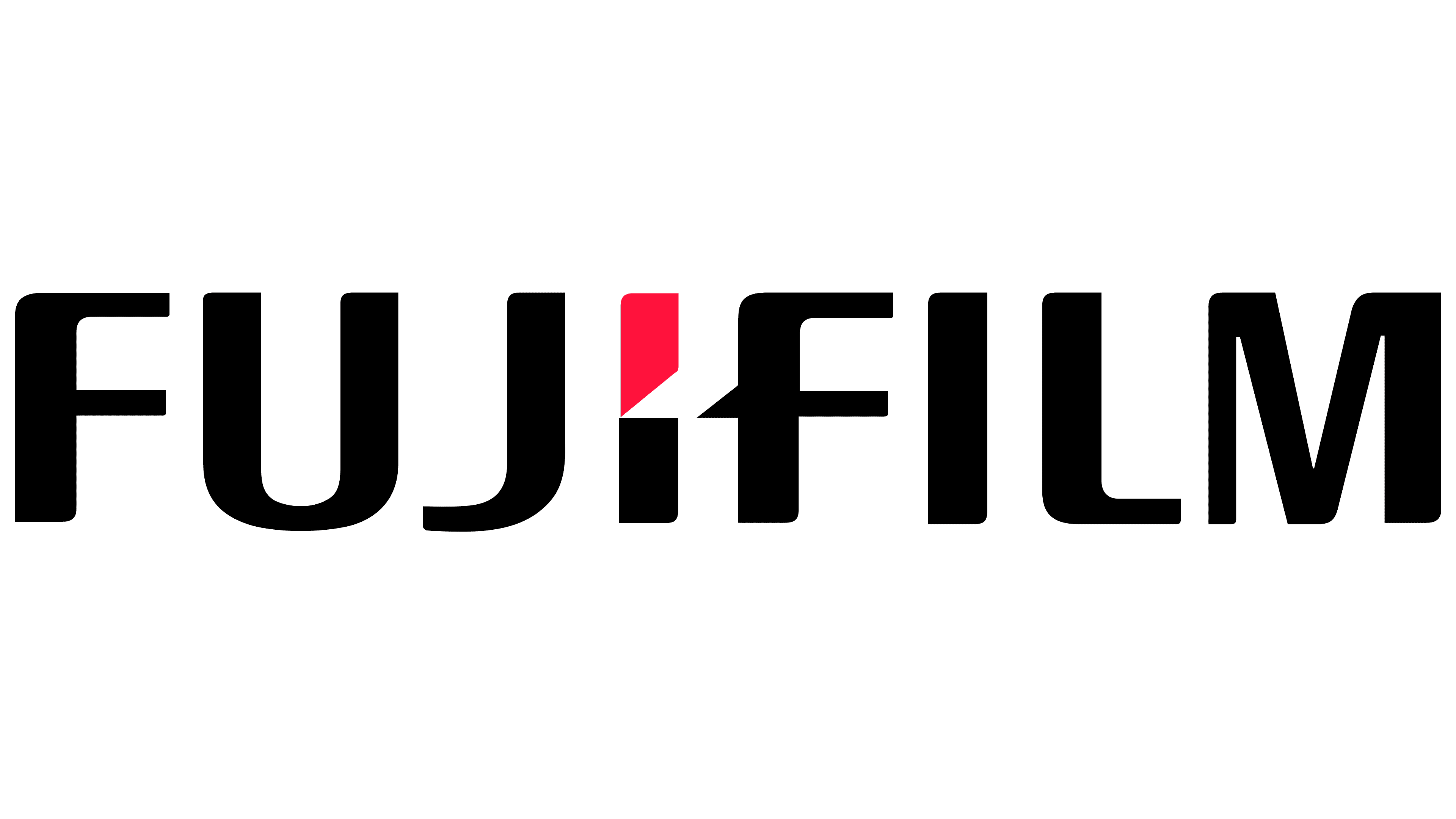 Fujifilm is a globally recognized leader in the areas of healthcare, materials and imaging. Their mission has always been to leverage technology and innovation to build a healthier and more sustainable world.
Technologies Used
Tableau Desktop
Tableau Cloud
Snowflake
Salesforce
Services Used
With a history stretching back to 1934, Fujifilm is a globally recognized leader in the areas of healthcare, materials and imaging. Their mission has always been to leverage technology and innovation to build a healthier and more sustainable world. With massive reach in commercial and consumer settings, Fujifilm has positively impacted millions of people throughout their nearly 100 years of history.
Developing Next-Gen Remote Diagnostics Software
Fujifilm has an incredibly diverse portfolio of products and services, but imaging and printing have been a key strength of theirs from the beginning. As it pertains to printing platforms, they're continuously pushing boundaries and looking for ways to improve how their customers interact with these products.
So, when Fujfilm began introducing new platforms to their wide format printing portfolio, they asked themselves how they could enrich the customer experience by revamping their approach to remote diagnostics to gather better analytics from their printers. Prior to the project, there wasn't an easy way for Acuity Ultra and Acuity Prime customers to record print data. In some instances, the data existed in their software, though it was difficult to access. In other instances, the data wasn't usable or in a format that could be exported. In some rare cases, the data didn't exist at all. Additionally, Fujifilm themselves had little visibility on how customers were using their printers.
Recognizing these limitations, Fujifilm set to task and remedied their baseline data issues. With their printers now populating data reliably, their next question was, "What do we do with it?" To answer this question, Fujifilm knew they would need additional expertise and resources outside of their organization. They required a multi-disciplined partner that could build a holistic solution that could navigate the intricacies of their data and present the most relevant insights in a polished, branded, front-end dashboard. After some research, InterWorks emerged as a great all-in-one partner.
Building the Right Data Platform
Building a sustainable data platform for a use case like Fujifilm's requires much more than simple dashboarding, but the InterWorks team knew the ideal data platform for the job, which can be divided into four main stages:
Source Data: Fujifilm's centralized file store, where the CSV files from machines are sent, as well as Salesforce, which contains customer data.
Data Layer: The Snowflake Data Platform as Fujifilm's database, where data is prepared and stored for analytics.
Analytics Layer: Tableau Software, which is an easy-to-use analytics platform that lets users build and share visual analytics at scale.
Presentation Layer: Curator by InterWorks, which enables Fujifilm to embed Tableau dashboards into a branded, accessible and well-governed UI.
Phase 1: Source Data & Proof of Concept
The first phase of the project began with InterWorks and Fujifilm identifying the scope of the project and diving into the source data to build Tableau dashboards as a proof of concept. The InterWorks team set to building these dashboards using CSV files generated from the Acuity Ultra and Acuity Primer platforms as well as customer data from Salesforce. By bringing these data sources together, Fujifilm could build external-facing views that showed diagnostics for customers as well as internal-facing views to see how those customers were using their printers.
Phase 2: Snowflake as the Data Layer
With data being generated from the Acuity Ultra and Acuity Prime platforms, one of the foundational challenges was where to store that data and prepare it for analysis. InterWorks proposed the Snowflake Data Cloud hosted via AWS as the ideal database for Fujifilm's needs as it is easily scalable and highly performant.
InterWorks got Fujifilm up to speed quickly with a Snowflake Rapid Start, then configured Fujifilm's Snowflake instance for automatic loading of CSV files from their printers. By implementing row-level security within Snowflake, they could ensure that all customer data remained secure and separate form each other.
Phase 3: Tableau Software as the Analytics Layer
For the analytics and dashboard-building portion of the project, InterWorks continued with Tableau due to its ease of use and integration-rich environment. The first part of this phase began with requirement gathering for Fujifilm's official dashboards. With those requirements outlined, the project shifted back to Snowflake where InterWorks began preparing data for analysis in Tableau. With that connection sorted, the actual building of Tableau dashboards began, and Fujifilm went with Tableau Cloud for both convenience and performance in hosting those dashboards.
Phase 4: Curator by InterWorks as the Presentation Layer
While Tableau Cloud certainly allows for sharing analytics dashboards with various users, Fujifilm knew they wanted something a little more bespoke. Early on in the project, they identified the need for their dashboard to exist in a custom, branded UI that integrated even more seamlessly with their Acuity Ultra and Acuity Prime software.
To help them build this presentation layer, InterWorks recommended Curator by InterWorks. Curator would allow Fujifilm to embed their dashboards in a customizable UI while providing even more functionality on top of Tableau Cloud. Chief among Curator's benefits is its ability to deliver external analytics, keeping customer data accessible and secure to relevant audiences only. Essentially, Curator would be the key to delivering individualized print data to Acuity Ultra and Prime customers. Curator could also be used for internal-facing embedded analytics, giving Fujifilm easier access to printer insights that would allow them to better serve their customers and fine-tune their platforms.
New Analytics Infrastructure in Record Time
After hearing InterWorks' proposal, Fujifilm decided to pursue the entire revamp of their analytics infrastructure as proposed. At a foundational level, the process of transforming their source data and implementing Snowflake has completely streamlined their data pipeline while also giving them plenty of room to scale as needed.
Tableau and InterWorks delivered wonderfully built dashboards as advertised, giving Fujifilm a polished and modern way of visualising their data. Standard features across all their dashboards include visual KPIs, custom visual interface, flexible design and innovative user journeys with custom date selections. The following dashboards in particular gave Fujifilm deeper insights:
Overview: Gives users a great idea about what they are printing and how much use they are getting out of the machine with respect to print, carriage, application, UV and ink categories.

Maintenance: Shows clearer details on when and how printers need to be serviced.

Performance: Helps users see how efficiently their machine is performing with time and metric comparisons, including up and down time, capacity limits and more.

Internal: Sales and service dashboards allow internal departments to better understand how they're performing across various areas of interest. (Internal dashboard views omitted for client privacy purposes.)
Beyond the insights from the dashboards themselves, Curator gave Fujifilm the perfect web-based portal to present their insights. The cost and time to produce something similar from scratch would have been considerable, but the InterWorks team set up Curator in a fraction of the cost and time. The biggest benefit of Curator, however, is that Fujifilm can extend their great dashboard experience to the surrounding UI and deliver insights securely to individual customers.
Building an entirely new analytics infrastructure historically takes a lot of time and money. The great thing about pursuing the Snowflake, Tableau and Curator stack is that Fujifilm was up and running in less than eight weeks with best-of-breed technology. This efficiency is certainly helped by Fujifilm's bold and innovative vision, which holds true to their broader organizational values.
InterWorks' expertise accelerated progress even further. The high-quality partnership between InterWorks and Fujifilm brought together a small team of experts that were highly available, flexible and reliable. Together, they were able to build exactly the remote diagnostics solution Fujifilm was after, unveiling new and exciting possibilities to help Fujifilm better market their innovative printers.