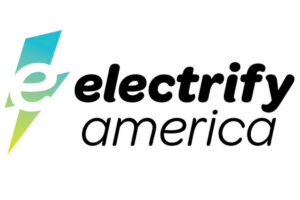 Electrify America is a subsidiary of Volkswagen Group committed to building electric vehicle infrastructure across the U.S.
Technologies Used:
Services Used:
A subsidiary of Volkswagen Group, Electrify America began in 2016 with the express mission of promoting Zero-Emission Vehicle (ZEV) adoption across the U.S. Primarily focused on infrastructure and energy management solutions, Electrify America's biggest goal is to provide a rapid and convenient electric vehicle (EV) charging station network across the country. Additionally, they work closely with national, state and local organizations, as well as automakers, to raise awareness about ZEVs and create more educational opportunities through various marketing approaches.
Rapid Analytics as Key Infrastructure
Immediately upon their foundation, Electrify America began building out their ambitious plan to build charging stations across the U.S. From the beginning, they wanted this plan to be heavily informed by accurate and timely data in every regard. From new site acquisition to daily usage statistics, they wanted to harness the power of analytics to maximize their efforts. To help them with their general business strategy, Electrify America enlisted the help of InterWorks.
In anticipation of the large volumes of data that would soon be generated by their ZEV network, Electrify America needed an analytics infrastructure that was readily scalable and always performant. This is where InterWorks Data Lead Derek Hecksher and Analytics Consultant Kent Sloan began their work. The benefit of starting a new organization committed to sound data principles is that they can build an ideal analytics stack without the headache of rip and replace. Subsequently, the decision to place their entire analytics infrastructure in the AWS cloud made a lot of sense. With no physical footprint and the ability to scale at will, Electrify America could handle any analytic workload that came their way.
With the mode of data storage chosen, the immediate focus shifted to data integration and report building. Electrify America needed a reporting solution that could keep up with the pace of their data inflow and easily unify disparate data sources into clear insights. Leaning on the expertise of the InterWorks team once again, Tableau Software was chosen as the best platform for the job. From there, Derek and Kent worked closely with each line of business to write custom code for data integration, then identify and built reports for these key areas:
Site acquisition data, including locations to install vehicle charging stations, real estate leads in the pipeline, statistics surrounding target goals of sites and chargers nationwide, etc.
Stages of construction data, including dates of groundbreakings, commissioning, beginning of functionality, etc.
Operations data, including the availability and functionality of chargers, technical issues experienced with chargers, etc.
Customer-focused data, including issues reported by customers by charging terminal, number of open issue tickets, number of closed issue tickets, general customer experience information, etc.
A Fully Managed and Customized Tableau Experience
Due to close collaboration in the planning and requirements-gathering phase, InterWorks was able to build impactful reports that showed a wealth of insight into their various lines of business. Of course, once built, these reports needed a centralized hub from which they could be viewed or distributed through email. Electrify America once again entrusted InterWorks with this task, and Tableau Server was chosen as the ideal reporting hub. Utilizing the unique ServerCare by InterWorks offering, Tableau Server could be hosted and maintained on AWS entirely by the InterWorks team. This hands-free management, in both Tableau report development and Server operations, freed Electrify America staff to focus more on business development, which would be crucial to their continued growth.
Key Advantages
Hands-free Tableau Server management with ServerCare by InterWorks
Easy access and analytics adoption via a Tableau portal with Curator by InterWorks
Seamless integration and platform scalability with AWS
More time for business development
Augmenting their Tableau Server experience even further, InterWorks worked with Electrify America to build a custom, branded analytics interface via Curator (InterWorks' analytics portal product). This gave them all the benefits of Tableau Server with added functionality and aesthetics that matched their brand. With a comprehensive analytics infrastructure in place, Electrify America accelerated their progress significantly, so much so that Tableau reports were being circulated daily by employees, giving them the intel they need to make more informed decisions.
Further Utilizing Data with Snowflake's Cloud-Based Data Warehouse
Since Electrify America runs a lot like a start-up, they have the freedom to explore some new directions and lines of business. After seeing InterWorks build such a capable analytics infrastructure for their initial purposes, a new idea emerged in conversations between them and InterWorks. Put simply, as Electrify America continues to build out their network of charging stations, they will be acquiring a lot of data from various hardware vendors. This data is vital to their business, but it is also potentially valuable to other organizations. By setting up private business-to-business data exchanges, they could make business easier and open new opportunities to expand their mission.
With more emphasis placed on data acquisition, storage and distribution, the need for a more modern data warehousing solution presented itself. Fortunately, the InterWorks team knew of an excellent technology that could save considerable manual effort, time and resources in that regard – all while providing a hefty performance boost for their Tableau practice. This technology was Snowflake. As a cloud-based data warehouse that integrates seamlessly with AWS and Tableau, Snowflake would fit right into Electrify America's existing stack. Best of all, it could be scaled up or down as needed to align with Electrify America's data growth.
Satisfying Mission Critical and Beyond
On the outset of their mission, Electrify America sought to build a capable network of charging stations that would promote ZEV adoption and convenience. From a data standpoint, their initial ask focused primarily on gaining intelligence on how best to build that network. They achieved that and more. By leaving their analytics efforts in the hands of InterWorks, they not only built an analytics infrastructure that could shed insight on their core mission, but they also were able to build off that success and discover new opportunities to create value for themselves, prospective customers and their parent company in Volkswagen. Today, the work completed thus far by InterWorks is an essential part of Electrify America's business model, so much so that their leadership team is in daily contact with InterWorks on how to leverage analytics even further. This kind of close partnership, from executive to business development representative, is the most vital ingredient to their continued success.