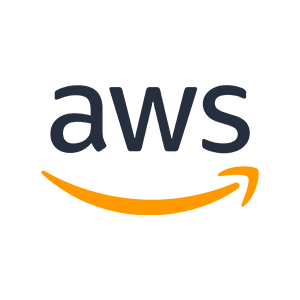 Amazon Web Services (AWS) is the world's most comprehensive and broadly adopted cloud platform, offering over 200 fully featured services from data centers globally.
Technologies Used:
Services Used:
Custom Development
Multimedia & Design
Amazon Web Services (AWS) is ubiquitous when it comes to cloud solutions. Hosting, analytics, application integrations, machine learning, artificial intelligence – these are just a handful of areas in which AWS is a market-leader. It should come as no surprise then that AWS is a preferred architecture, particularly when it comes to delivering Tableau Software in the cloud. We recommend AWS and Tableau to our clients daily, so it was particularly noteworthy when, in November of 2020, AWS returned to InterWorks with a new project.
Democratizing Machine Learning in Tableau
Amazon SageMaker helps data scientists and developers to prepare, build, train and deploy high-quality machine learning models with blazing speed and efficiency. Tableau Software is a dynamic visual analytics platform known for its stunning visuals, quick learning curve and myriad of useful integrations with the broader business intelligence world.
The historical challenge with applying machine learning to everyday analytics workflows is that it is often a complex and drawn-out affair reserved for organizations with highly advanced analytics and data science practices. Amazon SageMaker removes the barriers to creating and training machine learning models. Tableau has worked tirelessly to incorporate new advanced analytics functionality into its award-winning visualization platform. Integrating Amazon SageMaker's advanced machine learning and AI functionality is a "Eureka!" moment that will democratize machine learning in Tableau.
A New Approach to Integration
The requirements for this new integration were complicated. The integration needed to be reliable, fast and easy to use. Tableau users needed to be able to find the integration in the menu, click on it and have an established connection in under two seconds. Ambitiously, both companies wanted to build and release the functionality at the AWS re:Invent conference in December of 2020.
To help speed things along, AWS thought it wise to bring in a trusted collaborator with relevant development experience to the project. This collaborator needed a deep knowledge of AWS architecture, Tableau Desktop, Amazon SageMaker and Tableau Server. They also needed experience developing tools and applications quickly. AWS knew of just the organization: InterWorks. InterWorks' position as the leading Tableau Gold Partner, global coverage and proven success with solutions like Power Tools for Tableau and numerous other integrations made us the clear-cut choice to take on this new integration.

The Amazon SageMaker for Tableau Integration
InterWorks immediately signed on to the project and began coordinating with the AWS AI/ML team, development leads at Tableau, go-to-market teams from AWS and Tableau, and field experts. Data Architects Holt Calder and Karl Young led the development charge. Global BI Practice Director James Wright played a major role in defining the project and determining go-to-market strategy for the final product. Development moved through a fast-paced but well-structured development cycle.
The MVP Phase: Validating the Architecture
Holt, Karl and InterWorks Data Lead Derek Hecksher began scoping out the integration's architecture. They started with a solution architecture diagram that had been thought up by the AWS AI/ML team. The framework outlined specific services that would make the integration run and recommended ideas on how to build it and deliver it to customers. Two weeks later, the InterWorks team came back to AWS and Tableau with a proof of concept that validated the architecture for the future integration. Just in time for the AWS re:Invent conference!
It takes a village to ship industry-first code. The InterWorks Multimedia team, along with Experience Designer David Duncan, joined the project to consult on user interface, produce intro and instructional videos and help design user manuals and instructions. The result was not only an integration proof of concept but an entire promotional package with sound documentation and marketing materials.
The Hardening Phase: Coding, Testing and Quality Control
"Hardening" involves delving deep into building, developing and packaging the integration, then testing it across the entirety of the AWS Cloud architecture. InterWorks joined the AWS AI/ML team to ensure that the code for the entire project was open sourced as part of the AWS Quick Start program, delivering automated testing for deployment and performance on AWS and Tableau frameworks and tools. Hardening, security testing, and QA/validation took a total of four two-week agile sprints.
The Launch Phase: Preparing the Integration for Market
Our Amazon SageMaker and Tableau Integration was ready for launch preparations in early 2021. The three-way development process had been smooth, and all teams were excited to launch! The integration performs beautifully right out of the box so that users don't have to perform any additional, manual actions once the integration is running. They can go from the AWS Quick Start launch to Tableau and get machine learning and predictive insights almost immediately.
The Go-to-Market Phase
The project shifted to focus on go-to-market strategies to distribute, support and implement the integration around the world. InterWorks would be responsible for supporting and maintaining the integration once it went live, so the team began developing helpful documentation, demo videos and blog posts on how to get started. InterWorks Assist Lead Dustin Wyers began training the Assist by InterWorks team for tier one and tier two support while coordinating with AWS and Tableau on more complex issues. InterWorks Account Executive Karlee Cline ensured well-documented processes existed to help future clients find the help and support needed from InterWorks to implement the integration.
The Support Phase: The Integration Goes Live!
We're proud of the hard work and collaboration with AWS and Tableau. The Amazon SageMaker for Tableau integration is officially live! Tableau users can now bring machine learning insights directly into their Tableau dashboards in a matter of seconds. All you need is Amazon SageMaker and Tableau Desktop! If your team needs help building, training and deploying any of the components, the InterWorks team has you covered.
Teamwork Makes the Dream Work
All told, this powerful integration was built, tested and launched in under four months. That kind of success in so few cycles is not easy to achieve and is a testament to the strength of relationships with AWS and Tableau. AWS deserves immense credit for casting the vision and Tableau for being masters of integration. Our multi-disciplined InterWorks team brought development capabilities and deep knowledge of both AWS and Tableau solutions. We're excited to tell the story of the remarkable value we hope to bring to all our engagements.