Let's talk Tableau. As an accredited Tableau instructor (and a self-proclaimed Hermione Granger), I've got a question that just won't leave my mind: it has to do with heat maps and highlight tables. But first, a little background on those chart types.
In Tableau Desktop I: Fundamentals, instructors teach two visual variations of comparing metrics across a grid or table: the highlight table and the heat map.
Highlight Table
Great for using color as a visual cue to highlight important areas of a single metric
Great for analyzing discrete fields with lots of members
Mistakenly called "heatmaps" by many Tableau vizzers due to the intensity, or "heat," of the colors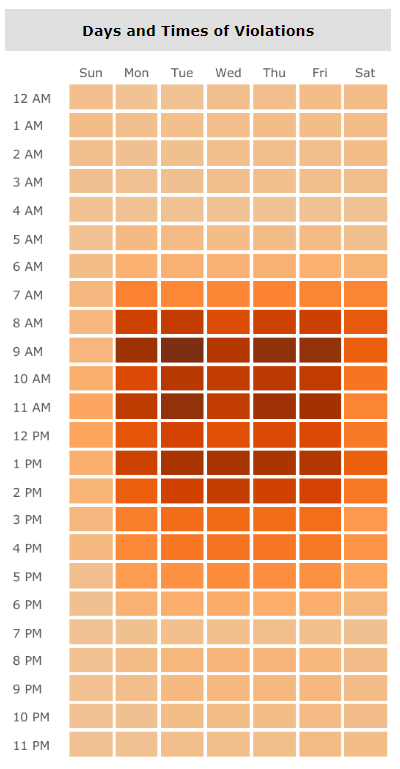 Heat Map
Good at comparing TWO (typically) continuous fields across many dimension members using size and color
Not as heavily used (in my experience) but potentially good for showing patterns

Enter Tableau 2018.3
Tableau's 2018.3 beta promises a new mark type that will be a game changer for areas of high concentration: density. This density mark type can be used to create heatmaps. See where I'm going with this?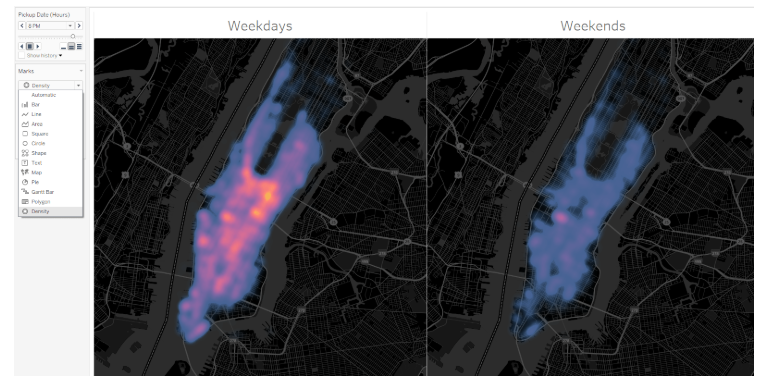 While I am incredibly excited to compare this new mark type with the current solution, density maps, I'm curious if I'm the only person feeling like a major pedant. My brain wonders what we'll call the map above and how we'll clearly differentiate the charts.
My Two Cents
In a frantic attempt to provide a suitable alternative to the "heatmap" chart type, I did a bit of brainstorming:
The concentrated chart type
The oodles chart type (wouldn't that be fun?)
As I anxiously anticipate the release of 2018.3, I hope all of you will take a moment to ponder my silliness. I look forward to hearing your suggestions as we enter this new age of Tableau Desktop.