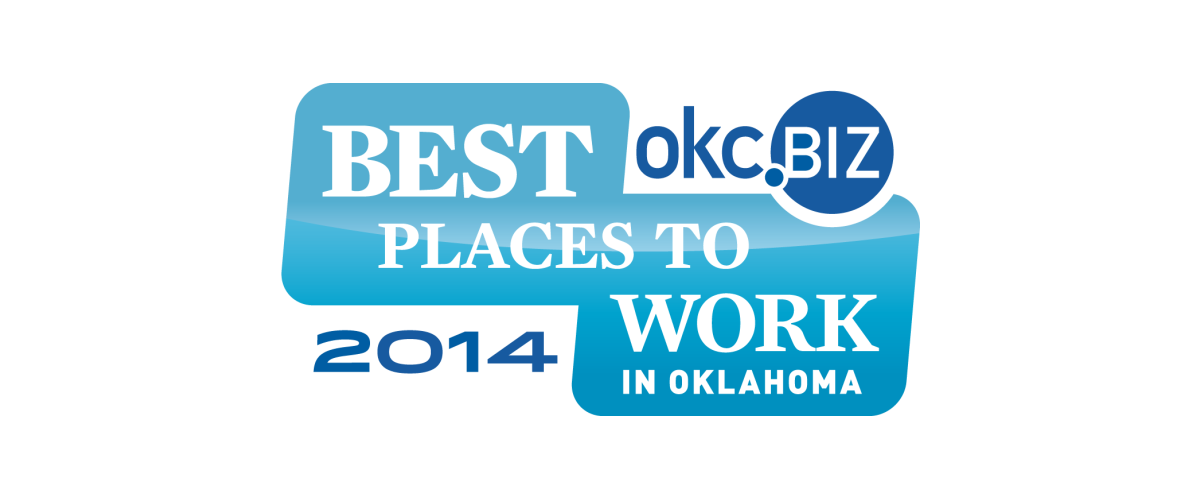 Oklahoma City, Okla. – okc.BIZ and Best Companies Group released the 2014 "Best Places to Work in Oklahoma" rankings yesterday, and InterWorks claimed the No. 6 spot in the Small/Medium category. The program honors exemplary companies within the state of Oklahoma that provide employees with an excellent work environment. This is the fourth straight year in which we've made the top 10 in the Small/Medium category.
View InterWorks' profile along with the full list of winners.
How It Was Decided
To be considered for participation, companies must fulfill the following eligibility requirements:
Be a for-profit or not-for-profit business or government entity
Be a publicly or privately-held business
Have a facility in the state of Oklahoma
Have at least 25 employees working in Oklahoma
Be in business a minimum of one year
Organizations from across Oklahoma opted into a two-part survey process to determine the "Best Places to Work in Oklahoma." The first part of the process evaluated each company's workplace policies, practices, philosophy, systems and demographics. The second part consisted of an employee survey that measured employee experience. The combined scores determined the top organizations and the final rankings.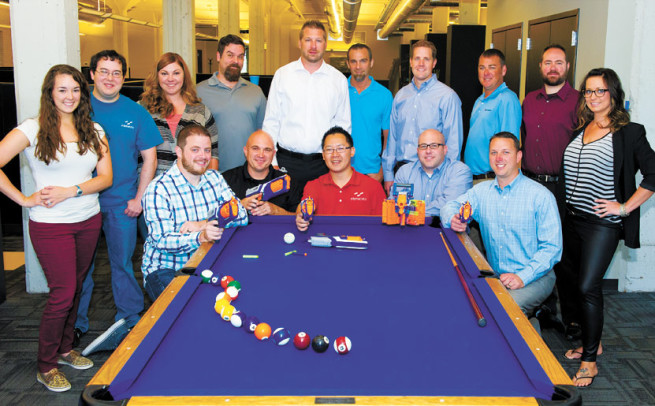 Above: InterWorks employees at the OKC office pose for a photo shoot.
Why InterWorks Continues to Make the List
InterWorks' continued ranking in the top 10 "Best Places to Work in Oklahoma" can be attributed to several factors. In business, we adhere to highest standards of excellence and client satisfaction. Our core mission is to empower our clients because their success translates directly into our success. That's only half of the vision.
At InterWorks, we understand that satisfying clients isn't enough to sustain success. Keeping employees fulfilled and happy is equally important. From day one, we set out to be the best while having fun along the way. This philosophy manifests itself through flexible work hours, in-office gaming systems, catered lunches, massage and espresso days and company-wide social gatherings, but it goes deeper than that. We legitimately care about our employees feeling valued and like they're part of a team. We've found that when you care about them, they return the favor by giving you their best.
Above: InterWorks' fun company culture on full display.
"InterWorks has always been made up of talented, hardworking people who love what they do and have fun doing it," said InterWorks' CEO, Behfar Jahanshahi. "This statement best defines our company culture and if that ever changed, we'd close the doors and find something else to do."
It's no secret that this same culture is responsible for transforming us into the global IT and data solutions provider we are today. At the heart of this culture are the people who make it all possible. These same people are ultimately what make InterWorks one of the "Best Places to Work in Oklahoma."
Get to know our team of amazing individuals better on our Meet the Team page.