We have a few (super) fans of Disney here at InterWorks, including me, so it was natural for us to be curious about what was going on at the Disney Data and Analytics Conference this year. A small InterWorks team took on the hard task of infiltrating the happiest place on earth and finding out if the "Disney Magic" could be successfully extended into analytic conferences. The short answer: Yes, yes it can.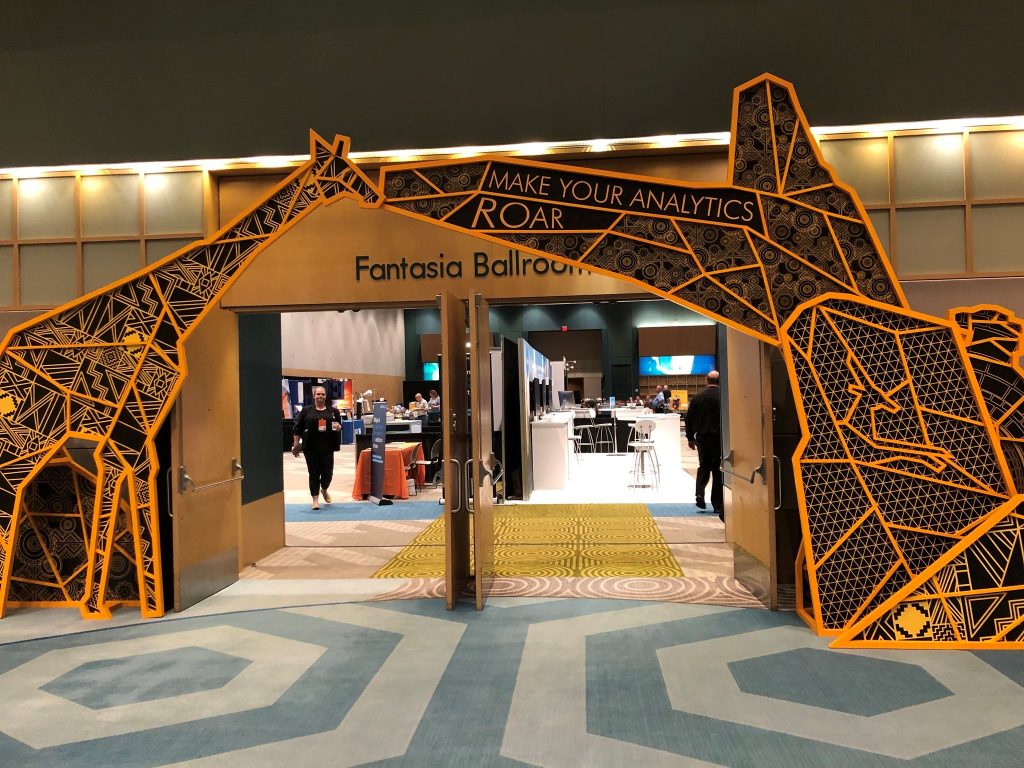 Featuring a theme around the Lion King (in honor of the upcoming 15th anniversary), the conference was filled with excellent talks on technology, marketing, data science, visualization, leadership and management. Our partners showed up in force as well, with both Tableau and Snowflake speaking to packed-out rooms eager to hear the latest and greatest on these wonderful technologies.
The Talks
The Tableau session was led by Cheri Kaplan-Smith and Jess Lella, who transformed their speaking slot into a community event. They offered plenty of tips and best practices, but it was the time they allowed the crowd to share their best tricks that really shined. It's certainly obvious that there are a lot of passionate Tableau users out at Disney.
The Snowflake talk was a highlight for me personally. Though I've used the database extensively, this is the first time I've had the chance to hear the Snowflake CEO Bob Muglia speak. His passion and vision for the product were obvious as he walked us through the platform, how it assists in the analytics "circle of life" and how a database born in the age of "the cloud" can deliver "no worries." As a side note, it's rare to hear a CEO be able to speak with such technical mastery of their own platform.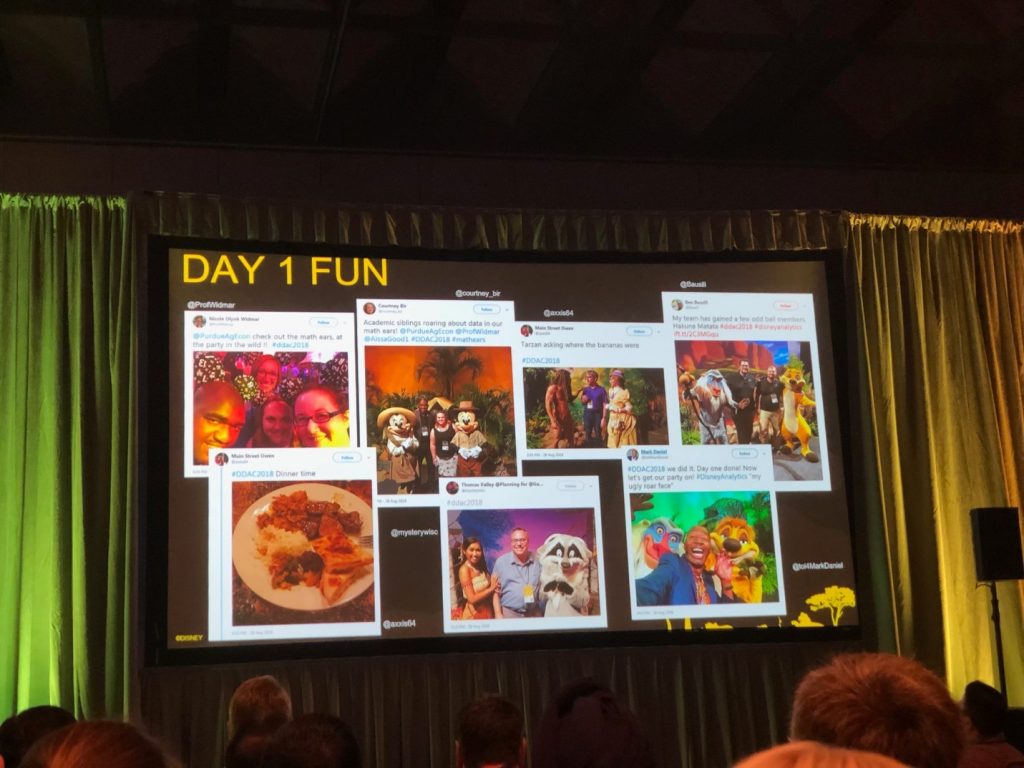 The keynotes were excellent overall and inspired me to think about things a bit differently. Steve Dubner of "Freakonomics" fame gave the opening keynote and spoke about the need to go beyond the data point and to think deeply about the human behavior driving it and how you can influence it. Adam Savage from MythBusters also gave a keynote that celebrated being a nerd and the joy of creation. Though it had little to do with analytics, it really inspired me to care about the details as I dive deep into projects and to allow space to fully explore solutions (and allow for mistakes).
The biggest surprise of the keynotes was given by Oracle's John Goodhart. Being a vendor talk, I expected it to be another sales pitch, but despite mentioning some of Oracle's Data Cloud products, John spent most of his time laying out the current state of digital marketing and where he believes the future must go. The message about current metrics needing to be improved with better context and reflecting the reality of how we content resonated with me. New tools and new analytics are definitely needed in this landscape where brands are seeking to better target and control how their messages and where they displayed.
There are of course many other sessions I could go into that I loved, such as the academic talk on decision-making by crowds in public spaces by Christoph Holscher at ETH Zurich, or Disney's McKay Curtis who spoke on the reality vs, hype of AI, but I want to end with the one that has left me thinking the most. Michael Finney, a Decision Science Consultant for Disney, spoke about the nature of innovation. It had familiar stories about Netflix and Blockbuster as well as the requisite mention of the Innovator's Dilemma, yet he delivered the core point in a way that stuck: innovation = creativity + purpose.
There are two parts there to unpack. We often focus only on the creativity aspect, but without understanding your purpose, the key job you perform for people, the creatively will be aimless and you'll miss how you must evolve. Theodore Levitt said, "People don't want to buy a quarter-inch drill. They want a quarter-inch hole." To be an innovator (and avoid being disrupted), we must follow the chain of all that we do to the essential value we create for our customers.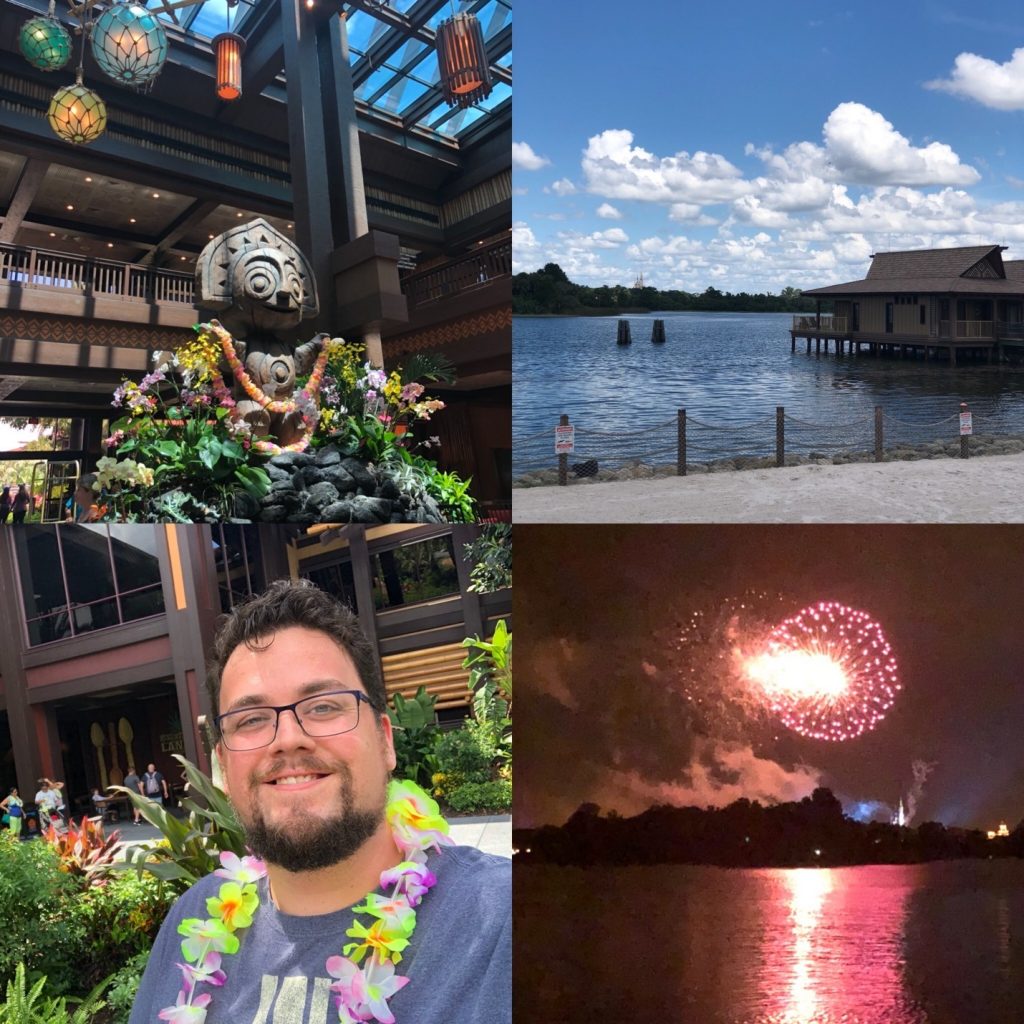 Disney Magic
After the conference ended, I rounded out my trip to Disney with the "Keys to the Kingdom" tour of the Magic Kingdom. It's a tour of the park that highlights what Disney considers their four keys: Safety, Show, Courtesy and Efficiency. The tour itself was a fascinating look at the hidden details and behind-the-scenes work that goes into making the parks work, but looking back over the conference, I can see how those four keys went into the conference and made it one a spectacular event. They put on a show, for sure, with performers from the parks and characters making appearances several times, but they also paid attention to all the little details to make the conference and experience just work.
If there's anything I come home with, it's inspiration to think more deeply about what I do, pay attention to the details and craft it with joy.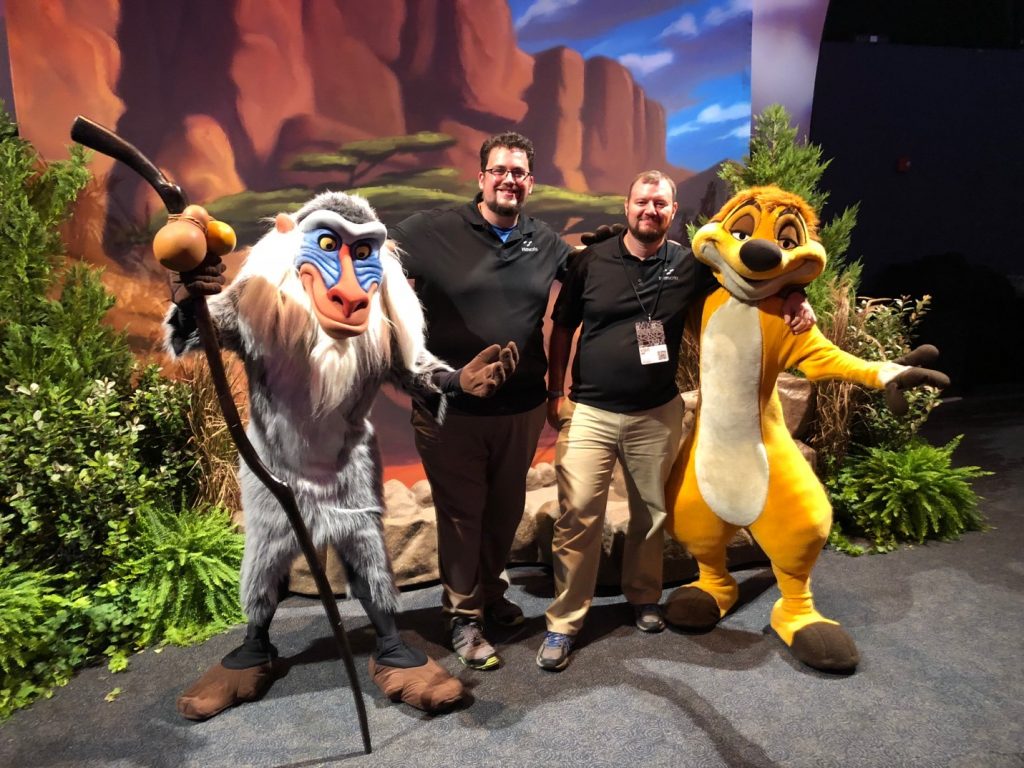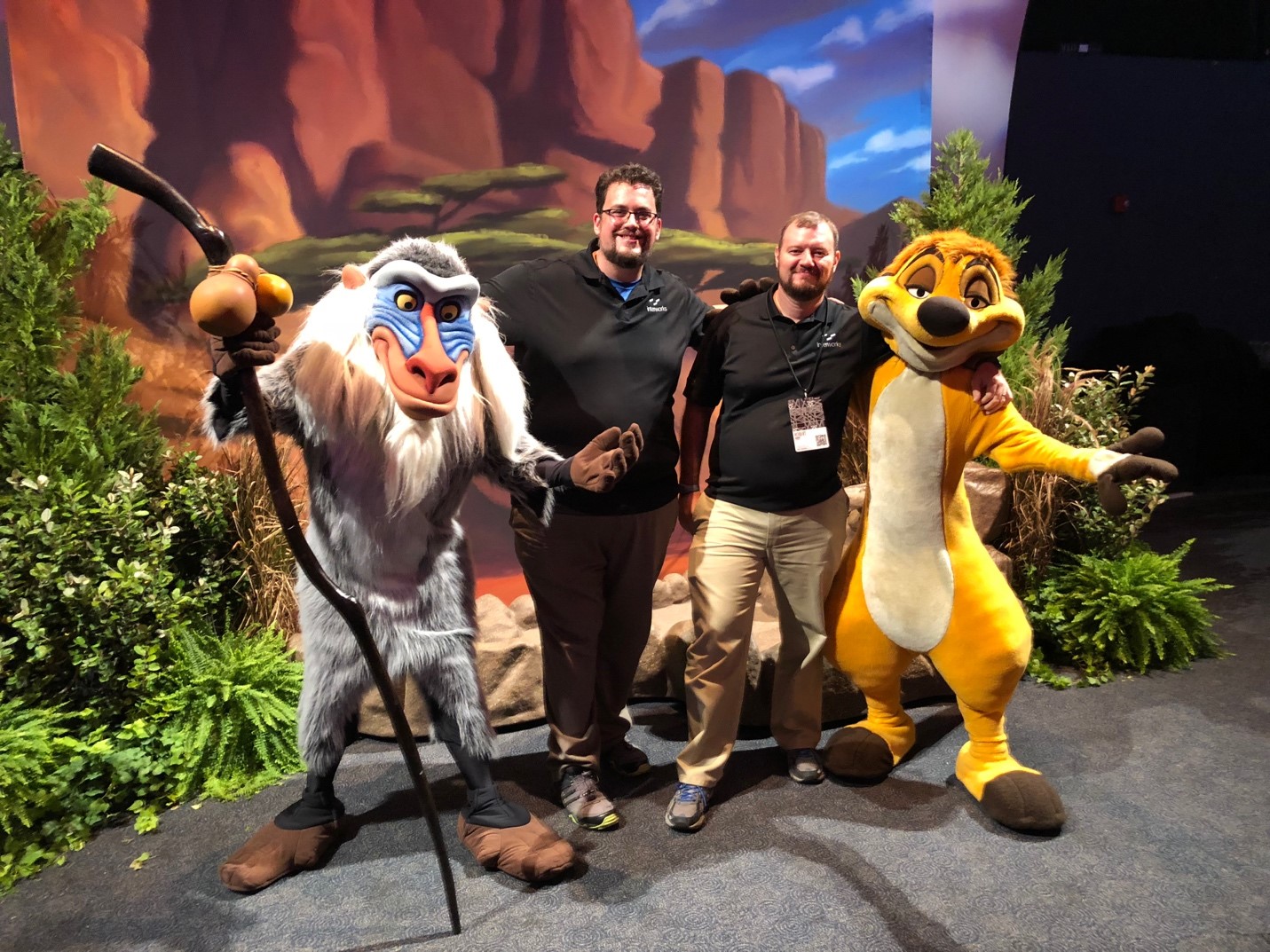 If you're interested in an audio version inspired by this blog post, check out PYD67: Disney Data & Analytics Conference 2018 Recap. Ben and Robert will talk directly to your mouse ears.