Are you ready to move your Tableau server to the cloud? Join us for this webinar designed to help you understand design options, plan your migration, and avoid common pitfalls during the migration.
What You'll Learn
The session will cover various design methods for handling user authentication, on-premise data access, and cloud-focused maintenance processes for your Tableau Server.
Featured Speakers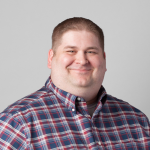 Matthew Brimer
As an InterWorks solutions architect, Matthew has an extensive background in database administration, SQL Server and Tableau Server. Throughout his work, not only has he gained considerable experience in privacy compliance and information security, but he also has shared his expertise with others at the local, regional and national levels, speaking at conferences across the country.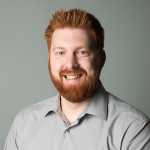 Tony Kau
Tony is an InterWorks Tableau Server Practice Lead. As a Solutions Architect, he has been a part of countless Tableau Server Deployments and performance tuning for a broad range of organization and user bases.
Register