The annual Tableau Conference is a data event of legendary proportions. Held at the Austin Convention Center in Austin, TX, Tableau Conference 2016 is set to be the biggest and baddest yet.
Whether it's hearing a keynote from Bill Nye the Science Guy, learning about the latest versions of Tableau or simply sharpening your skills, TC16 has something for everyone. Oh, and there's never a dull moment either. Just ask anyone who's ever been to a Data Night Out – the massive street party central to every Tableau Conference! 
As a Terabyte Sponsor, InterWorks will obviously be a big contributor to the conference festivities. Here's how you can connect with us this year!
Swing by Our Mega Booth
The InterWorks booth is the heart of our conference presence. With dozens of our consultants in attendance, it's the perfect place to connect with Tableau experts to talk shop. Come meet data viz legend and Tableau Your Data! author Dan Murray, Tableau Zen Master Robert Rouse, Tableau Community Ambassador Derrick Austin, Alteryx Ace Michael Treadwell and more!
You can also get exclusive hands-on demos of our acclaimed Power Tools for Tableau – a power user's dream come true. One last thing: We're bringing some pretty sweet swag, so swing by the booth to claim yours before it's all gone!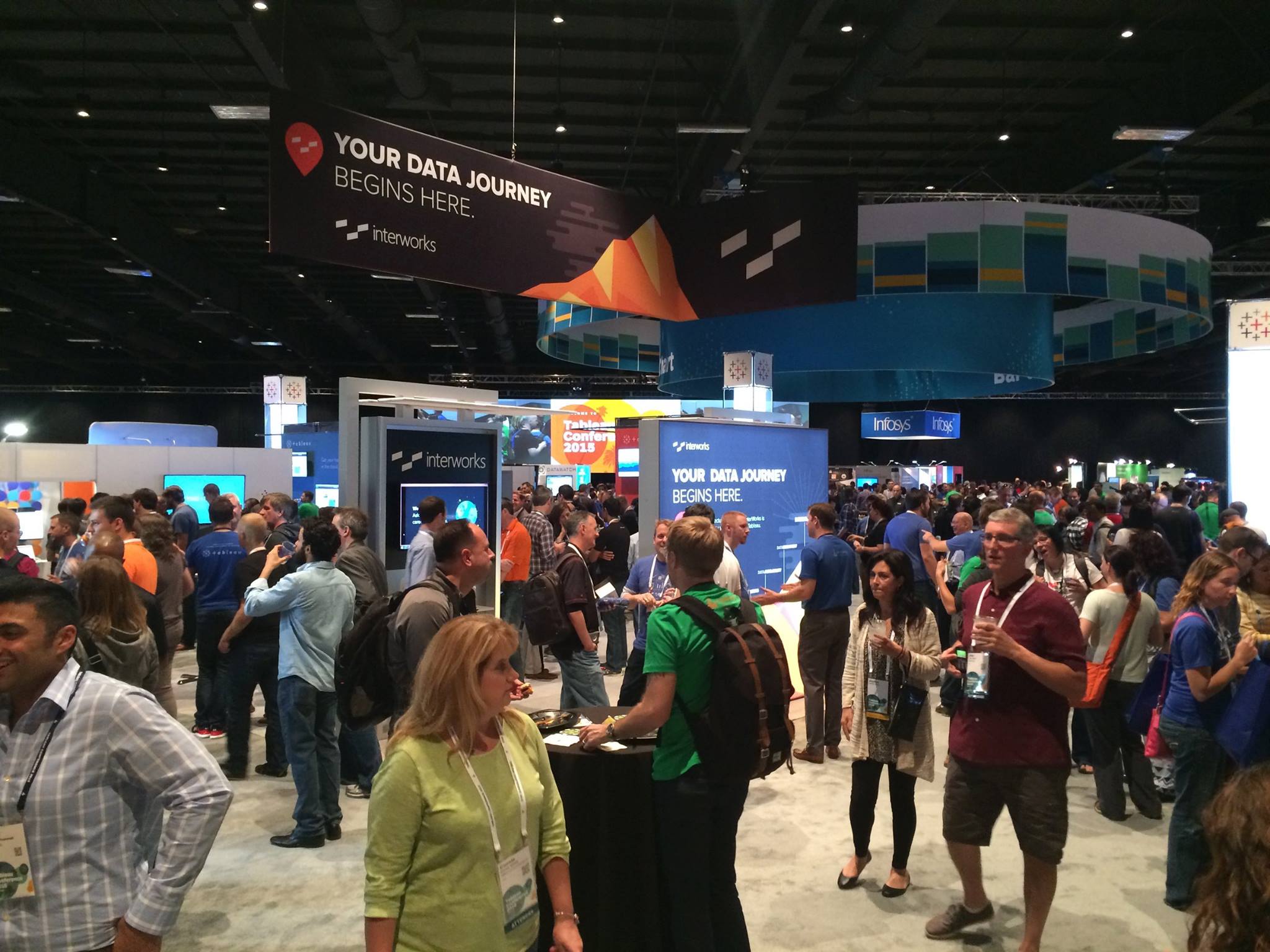 Above: The bustling InterWorks booth at TC15.
Sign Up for Our Seismic Sessions
InterWorks will be involved in three, count 'em three, awesome conference sessions. From Tableau Server to our work with the Google Patents Team, we're covering some major ground. Click on the sessions below to learn more and add them to your schedule:
InterWorks Introduces the Tableau Server Champions Club
Engage and Empower at InterWorks: Enable Your Best and Brightest to Answer Their Own Questions
Dragging and Dropping the Barriers to Innovation: How Data and Analytics Impact Google's Global Patent Strategy
Learn More & Register
Everything above is just the tip of the iceberg. TC16 is chalk full of engaging talks, sessions and activities, and there's more to discover than we could possibly list on one page.
If you're already registered, we hope to see you there! Swing by our booth and connect. If you're not registered, well, it's still not to late! Head to the link below to learn more and sign up for the biggest data party of the year!