Exploring your data has never been easier with the power of Tableau Desktop. New features recently released to Desktop include a variety of new features. In this webinar we'll explore what they are, and how they may apply to your overall growth using Tableau. A couple features to highlight are a boost to your geographic analysis with spatial joins, dashboard grids for more precise formatting, and the ability to build mobile-friendly dashboards in seconds with automatic layouts. Come see what new things Tableau has for you as you upgrade.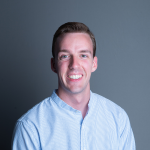 Featured Speaker
Grant Eisenmenger
Analytics Consultant and Trainer at InterWorks with an background in econometrics. Grant has a passion for big data, and consuming it correctly to answer the right questions. He's also a classically trained saxophonist. Data and creativity, the best combination for Tableau exploration.
Register
Use the form below to register and get updates on this event.