Tableau Server 2018.2 comes with some very exciting features, especially if you're a server administrator. Tableau has included new management tools, improved administrative interfaces, and better configuration-change handling. These will impact every aspect of your Tableau Server administration and maintenance processes.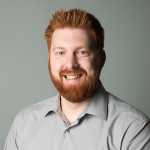 If you're not prepared ahead of the upgrade, this could cause problems. Join our Tableau Server Practice Lead, Tony Kau, to review the all of the 2018.2 changes. You'll come away with the resources and tools you need for a successful upgrade.
Register for the Tableau Server 2018.2 Webinar
Use the form to register for this event.