The InterWorks team joins the Tableau Data Day Out in Sydney on 7 May 2019! We will be gathering with 1,000 other Tableau users and data rockstars from across Australia and New Zealand for a day of data, learning and fun.
What can you expect?
• Explore business critical topics like creating a data first culture, data storytelling, and data literacy
• You'll hear from Tableau customers about their analytics journey
• Get the latest on Tableau 2019.1 and the Tableau roadmap
• Your choice of afternoon sessions packed full of technical and business content
• Opportunities to meet Tableau experts, hear from Tableau customers, and network with data enthusiasts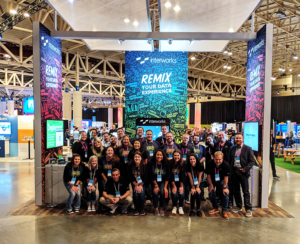 What makes InterWorks unique is that we know Tableau like no other partner. Our solutions start with our people: some of the brightest (and honestly, some of the most thoughtful) minds in the data industry. We use our team's collective knowledge and grit to become the trusted friend you need in your data journey.
Stop by the InterWorks booth for in-depth demos of our Tableau solutions including: our best Tableau tips and tricks, dashboard design, embedded analytics, cloud data warehouse solutions, and more.
For more info and registration information, head to the official event page on Tableau's website.