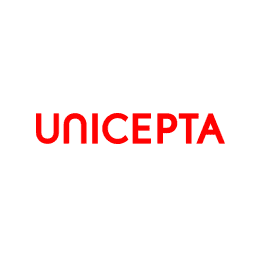 UNICEPTA is a global full-service provider of media, marketing and corporate intelligence solutions based out of Cologne, DE.
Technologies Used
Tableau Desktop
Tableau Server
Tableau Prep
Services Used
Data Engineering
Tableau Consulting
Strategy
Who Is UNICEPTA?
UNICEPTA is a global full-service provider of media, marketing and corporate intelligence solutions. With AI-driven technology and over 450 experts, UNICEPTA analyses globally available content from social, online, print, TV and broadcast media as well as numerous other data sources – in real time and at any other desired time. In short, UNICEPTA allows companies to listen better and devise appropriate actions. These analyses and insights serve global companies and organizations as a basis for decisions in corporate management as well as in communication and marketing. UNICEPTA's offices are located in Berlin, Cologne (their main Headquarters), Krakow, London, Shanghai, São Paulo, Washington DC and Zurich.
Goals and Challenges
The aim of the project was to support UNICEPTA through the creation of Tableau dashboards for their new marketing intelligence product, Brand Sensor 360°, that provides UNICEPTA's clients with a comprehensive view of their brand performance.
Background on the Brand Sensor 360°:
The solution seeks to monitor the most important marketing data and KPIs from paid, owned and earned media. For the first time, this data is combined with human-made data interpretation as a section within the dashboards. Paid campaign and channel activities are interpreted in parallel with views on brand perception in the media (listening in on traditional and social media channels and influencers) and from consumers (marketing research survey) to give a true inside and outside perspective on the success of the brand in the market. Companies are also enabled to identify relevant topics for their content creation in a quick and uncomplicated manner with just a few clicks.
The following points were identified as the biggest challenges for the creation of dashboards within this new innovative product:
Combining a variety of different data sources (social networks like Instagram, Facebook, YouTube, Twitter, LinkedIn and TikTok, plus advertising marketers, as well as TV and print data) and visualizing them in a performant way.
Ensuring a quick turn-around of dashboards, including testing to support UNICEPTA's go-to-market launch date.
The dashboards should be flexible enough to adapt to different data streams and requirements of different customers without significant effort.
The product should look visually outstanding, be intuitive and easy to use and, above all, be fun to use; a WOW effect on the users was definitely desired.
InterWorks and its Tableau experts were able to provide UNICEPTA with precise support in the creation of all above points. The ultimate goal was to bring together a clean, coherent user experience specially tailored to the needs of a marketing team with the complexity of the coordinated marketing data from different sources hidden in the background. The Tableau experts of InterWorks helped UNICEPTA with their expertise to create state-of-the-art dashboards fulfilling those challenging demands.
An Integrated Task Force of InterWorks & Client Experts
InterWorks and the marketing and data experts of UNICEPTA formed an integrated task force to achieve the goal of delivering the dashboards for the new conceptualized product in only a few weeks of daily working sessions. The data basis was worked on in several iterations and constantly optimized. Different data sources were aligned with regards to metrics (like social networks for reach and engagement), so that they were comparable to each other. An InterWorks data engineer supported the UNICEPTA team in optimizing the data basis in Google BigQuery for performance. The UNICEPTA and InterWorks joint team was supported by a user interface designer who transformed the initial ideas and sketches into appealing designs.
Agile project implementation was very important for both parties to identify and implement the customer needs for the product as efficiently as possible. Fast iterations, short feedback loops and constant involvement of customers and colleagues outside the core team were essential methods to be able to create the dashboards in the short time available.
The Result
The result was a core set of innovative, highly performant and easy-to-consume Tableau Dashboards specifically tailored to marketing teams' needs within UNICEPTA's new innovate product, Brand Sensor 360°. They enabled a quantitative and qualitative analysis of brand performance, like how amongst quantitative brand KPIs, a preview and a jump to the original news article or a specific social media post is always possible. Further, the dashboards include space for the manual data interpretation of UNICEPTA's brand analysis experts to help clients to take quick and effective data-based decisions for their marketing in the future.