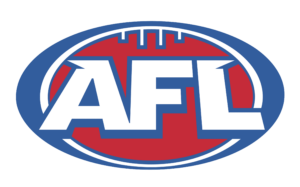 Headquartered in Melbourne, the Australian Football League (AFL) is the country's only fully professional competition of Australian Rules Football (affectionately known as "footy").
Technologies Used:
Services Used:
Headquartered in Melbourne, Victoria, the Australian Football League (AFL) is the country's only fully professional competition of Australian Rules Football (affectionately known as "footy"). With over 100 years of history, they have a rich tradition of guiding the sport from infancy to being arguably the most popular sport in Australia. With a league of 18 clubs across five of Australia's six states, it's a sport filled with strong regional and national pride.
Background
Like many sport leagues across the world, the AFL strives to stay on the cutting edge of technology, which includes all manner of organisational, club and fan insights. Over the past five years specifically, the AFL has pushed hard for the digitisation and modernisation of their analytics efforts. Coming from a heavily distributed model that relied on individual clubs to locally manage these efforts, there was a lot to do.
The first step the AFL took was acquiring a visual analytics platform that could bring together disparate data sources and visualise insights beautifully and easily. For that, they selected Tableau Software. InterWorks was proud to assist in these early dashboarding efforts to grow a data-focused culture.
A Better View of Customer Analytics
After acquiring Tableau, the AFL reached out to InterWorks again for data engineering and data architecture assistance as they looked to take some of their big data initiatives into the cloud. After some detailed discussions and scoping of what the AFL wanted to achieve, the Customer 360 project emerged.
The purpose of Customer 360 was to develop a 360-degree view of customer insights utilising a modern cloud architecture. Using Snowflake's cloud data platform, they brought together 26+ disparate data sources on things like ticket purchases, merchandising sales, concessions, and attendance (as just a few examples) into one "golden" customer record that the AFL and member clubs could use to better reach fans. Customer 360 would also lay the groundwork for even more analytics collaborations in the future designed to help clubs more at the individual level.
Changing Trajectory with COVID-19
As was the case for many businesses, everything changed at the AFL in March 2020 when the global COVID-19 pandemic hit. For an organisation dependent on live sporting events with large gatherings of fans, COVID-19 was especially disastrous. Consequently, the Customer 360 project was put on hold so that the AFL could focus on navigating these uncharted waters. Fast-forward a few months, and the AFL contacted InterWorks again – this time with an idea that could help them get the AFL season safely restarted in conjunction with each of the Australian state governments.
Key Objectives
Coordinate with vendors and state authorities
Combine disparate data into a single-source format
Create fast, automated and secure contact tracing
The goal was this: If the AFL were to resume their season and host live sporting events with crowds of any size, they would need to develop an effective way to provide contact tracing data to state authorities and public health entities. If these authorities informed the AFL that an attendee tested positive for COVID-19, the AFL would need to provide back a list of all attendees, employees, patrons, etc. with whom the infected individual might have come into close contact.
To achieve this, the AFL put all their data in one place – Snowflake's cloud data platform. Going into Snowflake were dozens of tables from all kinds of data sources from individual clubs, stadiums and third-party vendors. These data sources extended beyond the expected, covering not only ticket sales and entry scans but also metrics surrounding parking lot operations and restaurant reservations. Next came the careful planning and coordination with the AFL's many vendors to ensure they understood what needed to be provided as outlined by each state government. Once all the data was collected, InterWorks used Matillion to ensure the data, no matter how disparate (JSON, email attachments, API, etc.), could be put into an easily consumable, single-source format.
With data from across the AFL primed and ready for analysis, the final piece of the puzzle was building an integrated view of the stadium experience. Thanks to the initial leg work from the Customer 360 dashboards, the AFL and InterWorks were able to quickly adapt their work with contact tracing considerations in mind. Not only is this view useful for the AFL and its member clubs, but it also helps them meet the broader objectives set by state authorities and public health entities.
Specifically, whenever state authorities report a positive COVID case, the AFL is able to send them a data export detailing if that person was at a given AFL match, as well as who else might have been exposed. From there, those same state authorities can send notifications to those potentially exposed, thus giving them advance warning and preventing further spread. All of this can be achieved in under an hour.
"Having a contact tracing solution in place has been critical in getting AFL fans safely back into stadiums. From day one, our goals for the build of the contact tracing solution have been that it needed to be fast, automated and secure. Partnering with InterWorks and leveraging technologies like Snowflake and Matillion allowed us to achieve these goals and stand up the solution in just a few months."

– Elisa Koch, Head of Data & Analytics, AFL House
Re-Opening with Peace of Mind
When the AFL presented their contact tracing solution to state authorities, it provided confidence that AFL was doing everything it could to protect its fans and the broader community. Nobody was doing contact tracing at this level in Australia, and this created further confidence to give the AFL the green light to restart live sporting events.
For the AFL, this gave them the ability to bring fans back to games safely and ticketing revenue back into the league. More importantly, it would re-connect passionate fans with the footy they love, bringing back much-needed normalcy after almost a year apart.