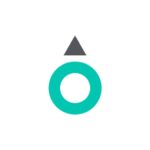 OROS Analytics is a marketing analytics consulting firm based in Oklahoma City that utilizes data science and advanced analytics to help clients understand marketing spend.
Technologies Used:
Services Used:

OROS Analytics is a marketing analytics firm based in Oklahoma City that is dedicated to helping clients piece together fragmented data to understand the effectiveness of their marketing spend. They're also the sister company of Koch Communications, which is where our story begins. Koch is a digital marketing and strategic public relations firm. With decades of combined experience and a multi-faceted team, Koch is adept at helping businesses of every background grow through creative marketing solutions. Their ability to deliver from concept to completion has established them as a regional leader in their field, but their strong commitment to client success is what truly sets them apart. That drive to continually deliver value to their clients is what ultimately led to a retooling of their analytics infrastructure, a new perspective on data as a service and the birth of a new company.
A New Idea Leads to a New Company
Koch is great at what they do. Restaurants, breweries, casinos, universities, charities and more have all relied on their expertise for good reason. Their holistic approach strikes to the heart of what these organizations are trying to communicate, and the strategy-backed results resonate with their diverse client base. Though Koch has done a good job of sharing the impact of their work in the past, lightning struck when a new idea came to Koch/OROS Founder and Principal, Kym Koch-Thompson:
"We have a lot of customers who have a lot of data, a ton of data, but I don't know if they really knew how to make that data work for them in a way that made sense from a marketing standpoint. When I said to our staff, 'Why can't we prove that what we're doing is making our clients money?' they said, 'Well, I don't know, let's try.'"

– Kym Koch-Thompson, Founder and Principal, Koch Communications and OROS Analytics
That simple idea is a powerful one. It's one thing to show marketing impact through standard metrics – impressions, clicks, conversions – but what clients really want to know at the end of the day is whether these efforts lead to more business. The idea really took hold among the Koch team, and after much research and strategy, they created OROS Analytics. Their mission was simple:
"OROS' primary goal is proof. We want to prove the value of marketing. When we were going forward with OROS, we wanted to be able to share a live dashboard with live data to make real-time decisions."

– Alan Herzberger, Executive Vice President, OROS Analytics
Building the Right Framework for Their Offering
Key Pieces
Tableau for visual analytics
Snowflake for data warehousing
Matillion for data integration
Curator by InterWorks for branded analytics
With OROS officially in the works and their objective clear before them, the next step for the joint Koch/OROS team was to determine the best way to deliver deeper insights to their clients. This would need to center around a powerful business intelligence platform. Koch Vice President of Research and Development, Alan Herzberger, and OROS Vice President of Product, Jared Miller, were tasked with vetting the right platform for their needs and then building the analytics framework to support. After doing research, they decided that Tableau Software was the clear winner.
"Tableau has been a great BI tool. We looked at others, but Tableau is just the market leader. When you really need to do dynamic things that are new, it is limitless."

– Jared Miller, Vice President of Product, OROS Analytics
With Tableau as the central hub for their analytics efforts, the OROS team now needed to find the best way to utilize it. High performance was a must, and they needed a streamlined way to share dashboards with their clients. As fate would have it, they happen to be neighbors with the InterWorks OKC office, which sparked a partnership that would change everything:
"How InterWorks started doing data work with OROS is kind of a funny story. We actually share a building with them in OKC. One morning, Derek Hecksher, our Data Engineering Lead, got in an elevator with Jared from OROS and started talking about what they were trying to achieve with data. Soon after that conversation, we sent our team downstairs to help them scope things out more seriously."

– Brianna Shara, Account Executive, InterWorks
Working together, InterWorks and OROS identified several ways to extend the power of Tableau and build that insight-sharing framework OROS was envisioning. From a data architecture level, this involved the introduction of Snowflake as their primary data warehouse. This cloud-based data warehouse was chosen because of strong and speedy integration with Tableau, providing users with lightning-fast dashboard load times. A bonus is that, because it exists in the cloud, Snowflake is easy to scale up or down as OROS sees fit, which results in significant cost and time savings.
"Management of the database on the Snowflake side allows us to spend more time on the data architecture and engineering, and not having to spend so much time just managing a database."

– Jared Miller, Vice President of Product, OROS Analytics
Another big piece of the OROS analytics framework was Matillion. OROS needed to integrate disparate data sources from several existing marketing channels, but they also needed something that could build custom integrations at great speed, so they could tailor bespoke platforms for each of their clients. Matillion provided just that with its numerous pre-built connections as well as its robust ability to build custom API integrations. Because it's GUI-based, housed in the cloud and easy to upskill, Matillion was a massive improvement from a usability standpoint. Its ability to add in new data sources on the fly to gain new insights also ensures that OROS has a data integration platform that's future-ready.
The final piece of the OROS analytics framework was their means of distributing all their insights to clients. Tableau was obviously the primary medium, but OROS wanted to go beyond the Tableau Server interface and provide their clients with a truly engaging data experience. That's exactly where InterWorks' Curator by InterWorks (formerly Portals for Tableau) provided so much value. Using Curator, InterWorks and OROS were able to embed Tableau dashboards in a totally customized and OROS-branded user interface. Aside from some great aesthetics, there was a host of additional features OROS clients could take advantage of to boost user experience. The big takeaway, however, was that Curator enabled OROS to deliver Tableau dashboards in a way that felt personalized, and they did it without having to take on an arduous development project on their own.
"Many organizations use Curator for internal users only, but with OROS we were able to architect a Curator solution that enabled them to deliver dashboards to their various clients. In that sense, it's like each client has access to their own Curator full of insights relevant to them."

– Brianna Shara, Account Executive, InterWorks
Great Partnerships Lead to Great Results
Key Benefits
Custom interface for each client
Reliable, fast data architecture
Accelerated business development
Solid competitive advantage
Fast forward to today, and OROS is officially up and running with their analytics platform built on Tableau, Snowflake, Matillion and Curator. They're already delivering insights directly to clients with great results. But what made this project work so well?
For starters, OROS and their parent company Koch deserve a huge amount of credit for recognizing a golden opportunity within their market and then boldly pursuing that opportunity with no holds barred. It was clear from the beginning that they wanted to build the best product possible, so they sought out the best technologies and technical resources to make that happen. That commitment to investment has paid dividends.
Another savvy move on the part of OROS was reaching out to InterWorks as a strategic advisor to help them build the ideal analytics framework they needed to succeed. This early involvement led to solid planning, and our ability to execute the project side-by-side led to the whole process being smooth for everyone involved. The result of this great partnership is that OROS got their business off the ground in record time while meeting the objective they laid out from the very start: to deliver meaningful insights to their clients in an engaging way. In the world of strategic communications, that's quite a competitive advantage.
"The value that InterWorks provides to OROS is really in filling the gap that we had with setting that data stack and that foundation. If we can get that foundation set, then OROS can effectively power their clients and make data-driven decisions."

– Alan Herzberger, Executive Vice President, OROS Analytics