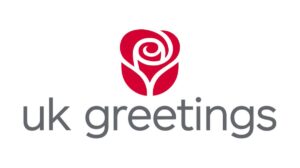 UK Greetings is a market-leading publisher of greeting cards and social expression products within the UK.
Technologies Used:
Services Used:
Birthdays, holidays, achievements – whenever and however life happens, greeting cards are a universal medium for helping us express how we feel. As a major direct-to-retailer publisher of greeting cards and social expression products, UK Greetings is one of the organisations that make it all possible. From high-street specialists to supermarket chains, its products can be found throughout the UK. As part of the American Greetings family, its network extends even further. Whether knowingly or unknowingly, there's an excellent chance you've sent one of its products to a loved one.
It's no secret that communications technology has made quantum leaps over the past few decades. The advent of email, the internet and social networking has connected people on new levels and with greater frequency. Where does this leave traditional publishers and print manufacturers such as UK Greetings? You might be surprised to learn that the time-honored tradition of expressing sentiments via pen and print hasn't gone out of style. If anything, the significance of this act has deepened in meaning. But just because some modes of communications remain timeless doesn't mean the strategy behind them isn't influenced by modern developments and analysis. Such is the case with analytics at UK Greetings.
A Time-Honored Medium Meets Modern Analytics
An important consideration for greeting card manufacturers is that their client base is two-fold. First, there's the obvious audience, which is the end consumer that actually buys the greeting card from a retailer. Second, there are the retailers that buy those greeting cards from the manufacturer for sale in their stores. This chain of manufacturer to retailer to consumer is how most of UK Greetings' operations work. Its success is primarily determined by its relationships with retailers. As such, they want to ensure those relationships are as strong as possible. A key element is reporting between UK Greetings and its retailers.
With the desire to strengthen its reporting capabilities and the autonomy to do so, UK Greetings – specifically Andy Meads of the central Business Intelligence team – began the task of seeking out the best visual analytics and reporting platforms on the market. It wasn't long before Tableau emerged as the clear choice to modernise its analytics efforts. The next step was in how to make the best of Tableau to meet its objectives. That's where InterWorks enters the frame.
The first major use case of Tableau at UK Greetings involved Availability Reporting – that is the availability of stock among retailers that do business with UK Greetings. Managing stock levels and expectations is an integral part of ensuring optimal sales, as well as trust between UK Greetings and retailers. Using a mix of Tableau and Alteryx, UK Greetings and InterWorks were able to build reports generated on sales data. Because of Alteryx's speed and precision, they were able to automatically replenish stock in a timely and efficient manner. This has proven to be especially useful around major holidays when stock levels turn over at dizzying speeds.
Key Developments
Strengthened reporting capabilities
Automated stock replenishment
Predictive analytics
£1m sales benefit to retail partners
Another interesting use case borne of the Availability Reporting initiative is UK Greetings' ability to build better in-store installations alongside retailers in advance of holidays or special events. By ensuring the right mix of products is included in these installations, the company can maximise sales. For example, its sales reporting insights are so granular that UK Greetings is able to predict when certain holiday cards featuring certain captions might sell at higher volumes to certain demographics. UK Greetings has rolled out these new replenishment and reporting features to roughly nine major retail clients, and the results thus far have been over £1m sales benefit to its retail partners, along with strengthening relationships through transparency and frequency of reporting. Of course, the use case doesn't end there: UK Greetings is now using Tableau for everything from SLA compliance reporting, display planning and sustainability dashboarding.
Supporting a Growing Analytics Culture
With each new use case at UK Greetings, more and more people within the organisation are being drawn to Tableau as a difference-making platform. For an organisation the size of UK Greetings, supporting this increased user demand can be challenging. Though the Business Intelligence group is happy to work with other groups and expand Tableau's application within the organisation, it can be taxing to field so many requests while simultaneously trying to achieve its own objectives. This is where InterWorks brought in some considerable value with Assist by InterWorks.
Assist by InterWorks is an on-demand data helpline staffed by the multi-disciplined InterWorks team. With it, Tableau users, and even Alteryx users, can reach out to InterWorks for any tool-specific help they might need. The Assist team is able to help with everything from dashboard best practices to the most granular of calculation building. Whatever the analytics need, Assist is there to provide expert guidance in a flash. Thus far, Assist has been integral in removing the analytics bottleneck commonly attributed to highly technical groups. It allows the Business Intelligence team to focus on more strategic objectives while still serving business users wherever they are. By removing those roadblocks, UK Greetings has been able to accelerate its progress.
Going Global with Analytics
The timeframe in which UK Greetings has transformed its analytics practice is staggering, but that's largely credited to its ambitious vision, as well as its ability to bring in the right tools and partners. Tableau has already had a significant and proven impact on sales, and that trend is only continuing. In fact, UK Greetings is now taking its success and sharing with its parent company, American Greetings. The hope is that with more visibility and more opportunities to share its work, it'll be able to deliver business value at increasingly higher levels – yet still with the personal touch that encompasses everything UK Greetings does.