The January blues are gone, February is in full swing, and with that comes a new Tableau release: 2019.1. Remember that last year, Tableau changed the way licensing naming convention works, so this new version starts with the year followed by the version number—2019.1. This is quite the release, packed with features for everyone. The most talked-about feature is Ask Data, which I'll cover in detail on a separate post.
Desktop
---
Automatic Dashboard Layouts
This is a great feature to get you started on authoring dashboards that are intended for mobile. Sure, you could already create your own mobile views using Device Designer; however, Tableau now takes the first step out of the way and changes the dashboard automatically. As you can see in the video, Tableau allows us to change the view or reset if we made any changes we want to revert.
With the new mobile version coming up soon, I can see a lot of good use cases for dashboards to be pushed towards a mobile view. Executive KPIs are one, but another could be for those working in a remote location or with a pressing need to be mobile, such as doctors and medical personnel.
Name Dashboard Zones
Tableau now allows you to rename zones and containers within a dashboard. This will allow users to be more organized when creating dashboards and lead to other users better identifying items in the layout tree:
Nested Sorting Improvements
For years, sorting in Tableau was very peculiar and obeyed a set of rules that was hard to explain to someone new to the tool. Recently, however, sorting was improved, and now the hierarchy does exactly what you would expect. You can sort the different levels of a hierarchy independently of each other and change as needed. See the video for a better example:
Export to PowerPoint
I'll concede, this hasn't been a favourite of mine as the act of exporting to PowerPoint removes a lot of the interactivity that Tableau is so good at. But considering that I've written countless scripts to burst views into PowerPoint over the years, I can understand why Tableau would add it. Bonus: it contains a timestamp when you save to a PPTX, which is very handy.
Significant URL Actions Improvements
This one probably won't make the news, but I love it. It allows the user to target specific web pages in case a dashboard has more than one page embedded.
For instance, the dashboard below has two web pages: one is Wikipedia and the other is BBC weather. Previously if you added a URL Action, it would change both web pages, which would be incorrect. Instead now you are able to target a specific area. In my example, I want the user to click a city; that triggers a search on Wikipedia but not on the BBC website. The new URL Action is going to allow us to do some clever things with embedded websites: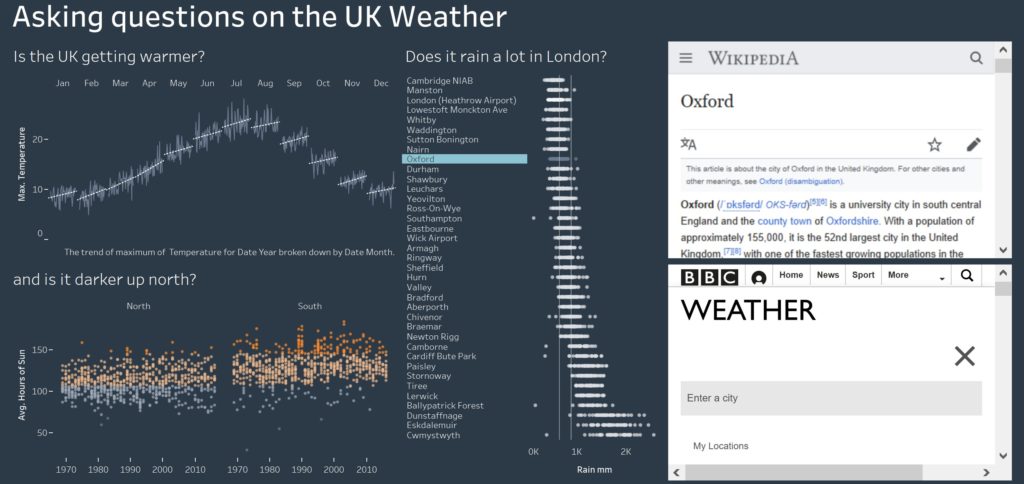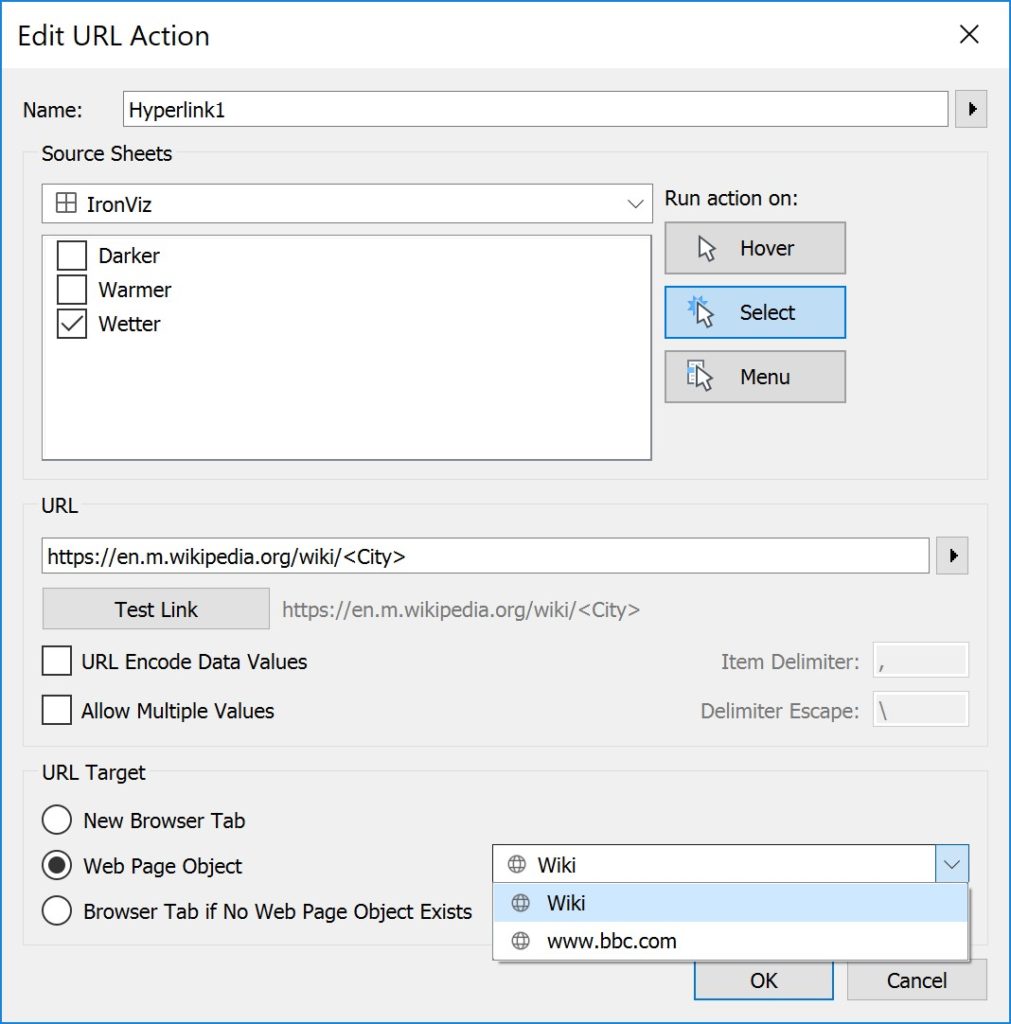 There are always new improvements on connectors, such as the new Azure Connector and improved Snowflake authentication using OAuth.
Server
---
New Look and Feel for Tableau Server
Tableau has released Tableau Server with a new look and feel. I'm not sure I like it to be honest. Maybe the next version will be better. What's good is the new ability to access different content types from a single drop-down menu: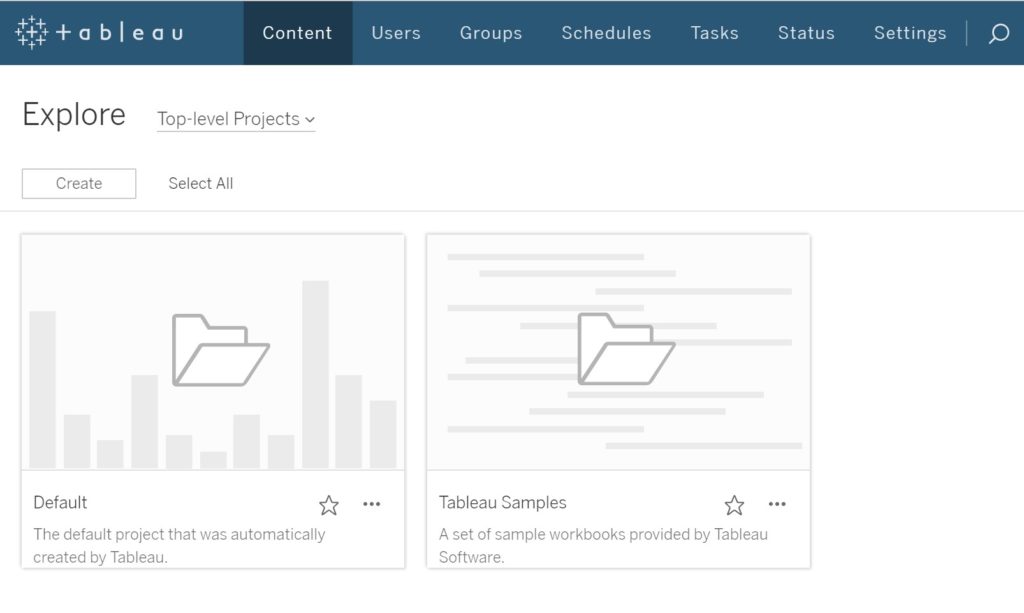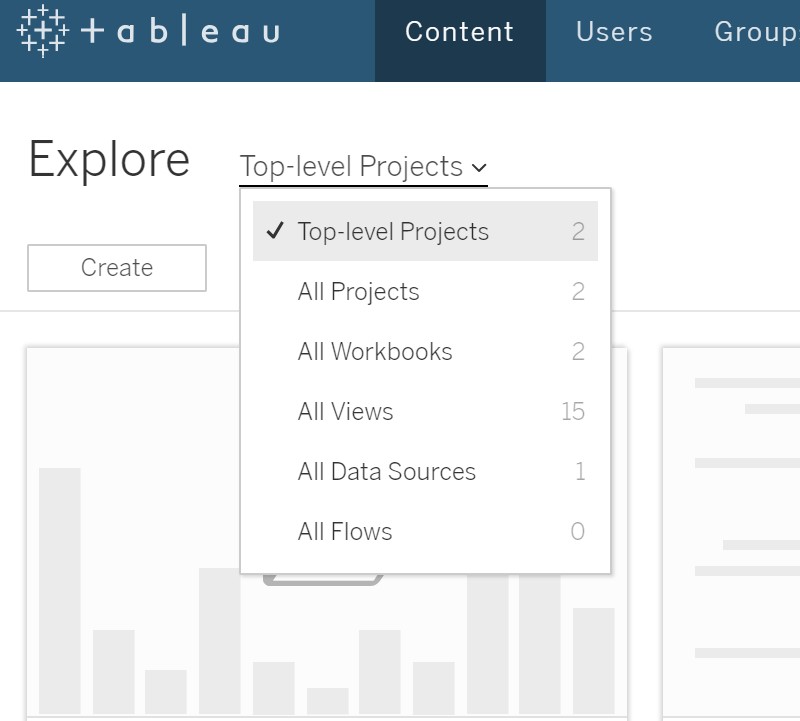 Something I also really like is the ability to see the contents of a workbook without having to click on it. See image below. Pretty cool, right?!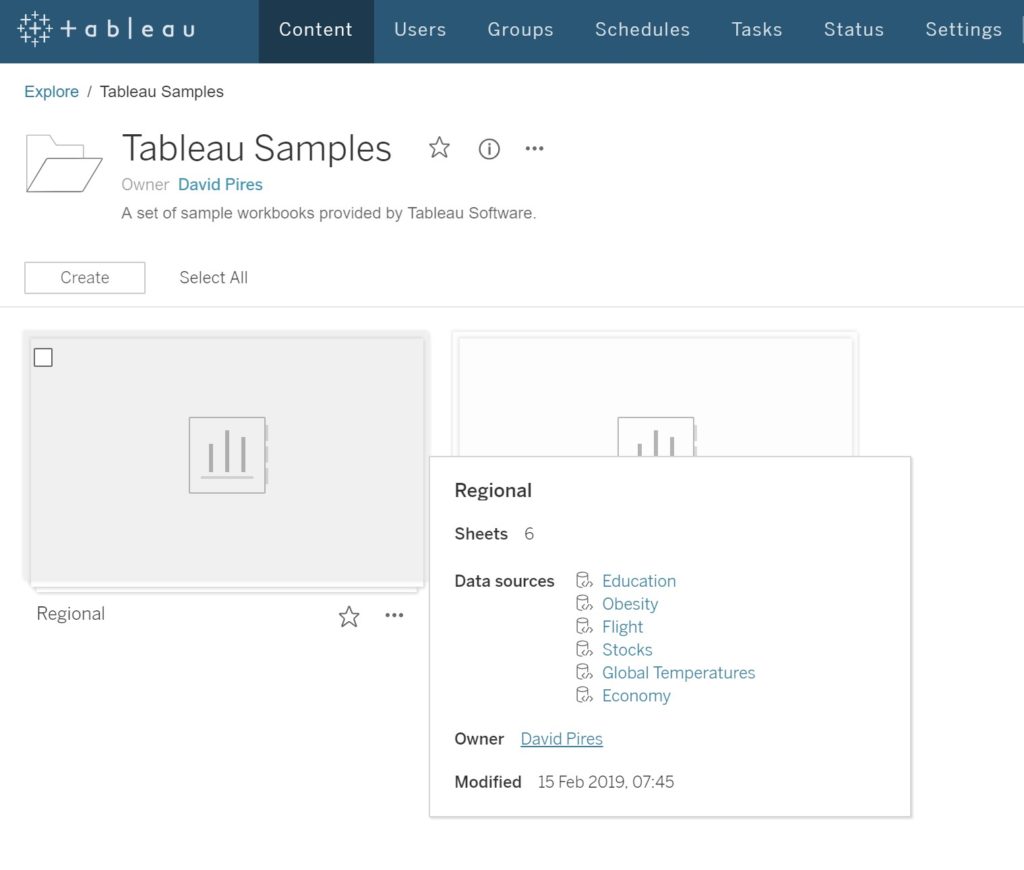 On Tableau Online, you will be able to see the new vector maps. In time, you will be able to see your own admin views, which were limited to Tableau Server self-hosted until now, and be able to change these as well. Further, you can connect to Google Big Query from the web, as well as see better Okta integration to configure identity management of your users. New mobile apps are on the horizon, and, of course, Tableau Prep Conductor is now available.
Tableau Prep Conductor
You may have seen a few blog posts here on the InterWorks website showing you how to run a Tableau Prep flow using a script, but now Tableau Conductor does away with that. It was always a temporary solution. Tableau Prep Conductor is your Tableau Server scheduler to run your flows. It's site specific, which means you don't have to have it available server wide and can define where you want it to run. As you find in Subscriptions and Extracts refreshes, it has its own schedule, and you can create various schedules to run it at the most suitable times: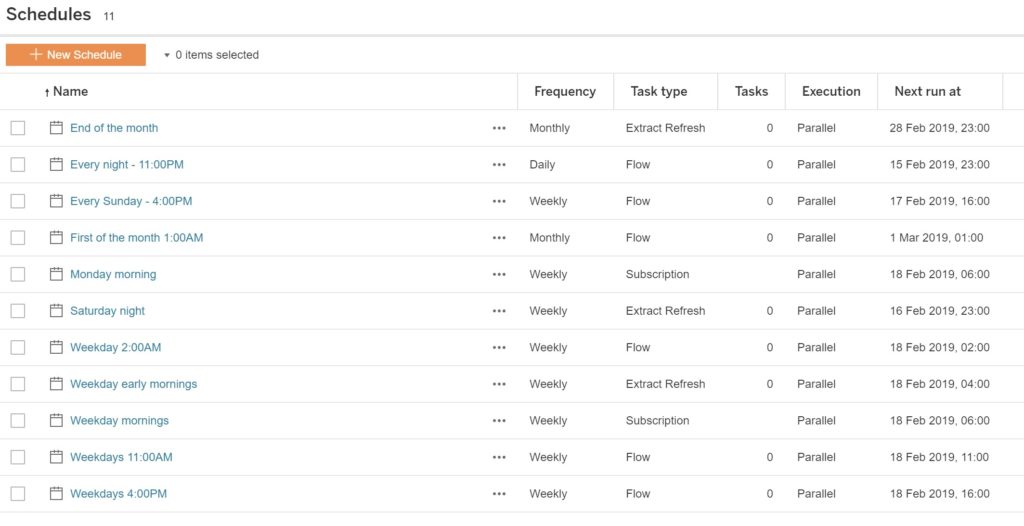 It also has its own process, as well, to make sure it doesn't clash with your backgrounders when running. To come is a blog post looking at all of those new processes you see below: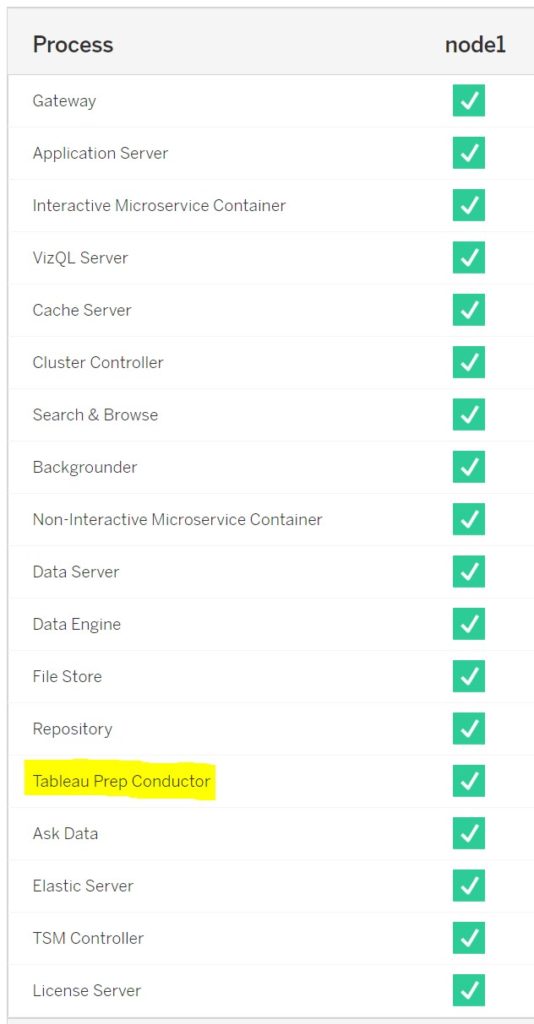 Conductor will definitely open doors in the way data gets refreshed and how teams can now use Tableau Prep to clean and prepare data for multiple uses all within Tableau environments. Coupled with Data Source Certification, it's a robust tool to be used by analysts the world over.
As I've mentioned, there will be a blog solely dedicated to Ask Data, but for now, you can enjoy Tableau's Interactive Demo. Thank you for reading.